Murderer who ate his own eyeball is crazy, but that won't stop his execution – court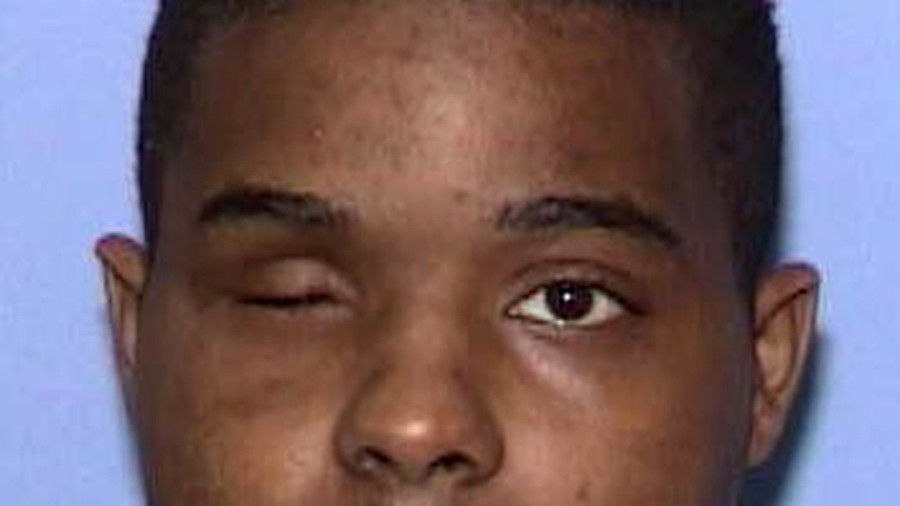 A death row inmate in Texas, who gouged out both of his eyes in jail, eating one of them, has been told that his severe mental illness is not reason enough to commute his sentence. However, alleged racial bias by the jury may be.
Andre Thomas, who was sentenced to death for the brutal murder of his estranged wife, their son, and her baby daughter in 2004, was ruled to be sane enough to be executed by the 5th US Circuit Court of Appeals. Thomas, 35, who was born to a mentally ill mother and has been battling with mental illness issues accompanied by substance and alcohol abuse since his teens, said he butchered his family, carving out the children's hearts and putting them in pockets because God told him to.
Shortly after his arrest, he plucked out his right eye, taking a Bible verse literally that read: "If your right eye causes you to sin, tear it out and throw it away."
In 2008, while he was already on death row, he removed his remaining eye and then ate it. While he was initially found unfit to stand trial, the psychiatrists who evaluated him later claimed that a brief stint in a mental facility served him well and he was found to be lucid enough to face the charges.
US law does not consider mental illness to be an obstacle to execution, as long as the defendant understands that what he did was wrong, which would imply that he is not completely insane.
"Applicant is clearly 'crazy,' but he is also 'sane' under Texas law," CCA judge Cathy Cochran said of Thomas back in 2009.
Thomas' defense, up to this point, sought to contest the ruling anyway, arguing it was unconstitutional to subject Thomas to the death penalty given his mental status.
On Thursday, the appeals court panel seemed to draw a final line under the argument, saying the fact that the defendant is mentally ill does not exempt him from the death penalty, calling the issue "foreclosed." There is still a chance that Thomas' execution might be averted, based on entirely different grounds, however. The panel told his lawyers that it might consider an appeal that would argue that the trial was flawed, as the jury was racially biased. The woman Thomas killed was white, while he is black.
The defense argues that the lawyers who were with Thomas at the trial failed to make a case for his incompetence, so the jurors were not fully informed of the severity of his mental illness issues.
Calling the original trial and sentencing "highly problematic," Maurie Levin, one of his lawyers, said that she was glad that Thomas' mental struggles were eventually brought to light. The man is now being kept in a psychiatric ward in jail. There has not been a date set for his execution yet.
You can share this story on social media: