Former gymnastics officials to testify before US Senate in Larry Nassar abuse probe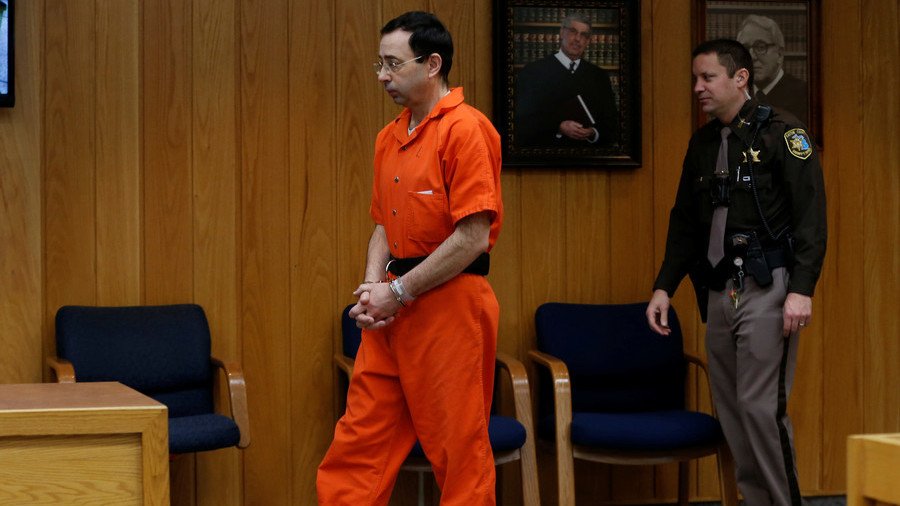 USA Gymnastics and Michigan State University officials are to face questions at a US Senate hearing into how best to protect athletes in the wake of the Larry Nassar sex abuse scandal.
Lou Anna Simon, former president of Michigan State University, and Steve Penny, former head of USA Gymnastics, both stepped down from their positions in the wake of criticism that they didn't do enough to halt the systemic abuse of former doctor Nassar, who has been convicted of two separate incidents of molesting athletes.
Nassar, who was employed by both USA Gymnastics and Michigan State University, was sentenced to up to 175 years and 125 years in prison, as well as 60 years for a separate federal case.
Simon and Penny will testify in front of a US Senate sub-committee, though testimony may be limited as they have a right to not answer any lines of questioning which may lead to their own incrimination.
The US Congress and the Department of Education are currently holding their own investigations into the scandal, as some of the abuses may have occurred at US athletic federations and schools. The entire USA Gymnastics board resigned once the scandal became public, along with the head of the US Olympic Committee.
READ MORE: Larry Nassar conspired with USA Gymnastics to cover up sex abuse probe
Last month, a $500 million settlement was agreed between Michigan State University and Nassar's former victims.
You can share this story on social media: