'When you see the problems Guardiola has with African players, I ask myself questions' - Yaya Toure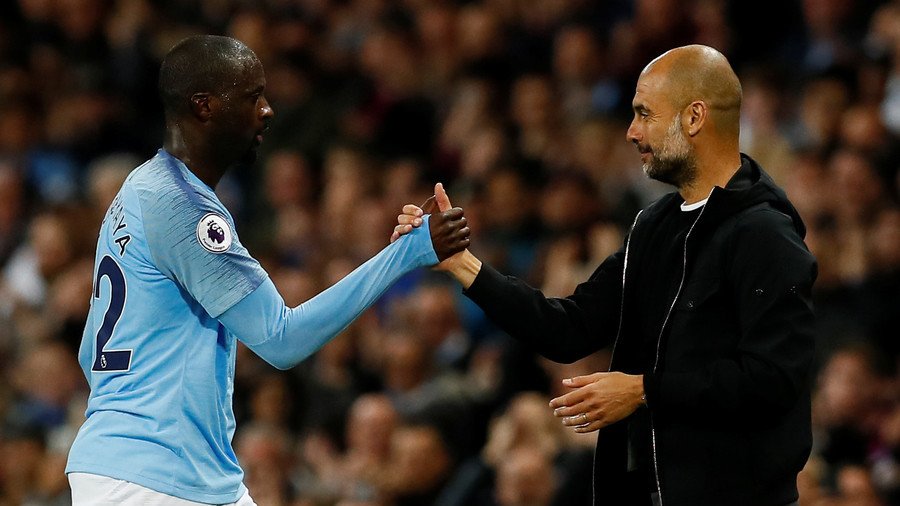 After frustrating final season at Manchester City, Ivory Coast midfielder Yaya Toure says Pep Guardiola prefers to pick players from non-African countries.
Toure was restricted to just 10 Premier League appearances in his last season in Manchester, and has suggested that Guardiola's lack of trust in players from African nations was a direct contributor to his limited time on the pitch during City's title-winning season.
READ MORE: West Ham manager Manuel Pellegrini mugged by gunmen in Chile
The former African Player of the Year enjoyed a central role under Manuel Pellegrini at Manchester City but saw his influence lessen when Guardiola took charge of the club in 2016. He joined the Manchester side in 2010 after being deemed surplus to requirements at Camp Nou by then-Barcelona boss Guardiola.
"I want to be the one who breaks the Guardiola myth," Toure said in an interview with France Football.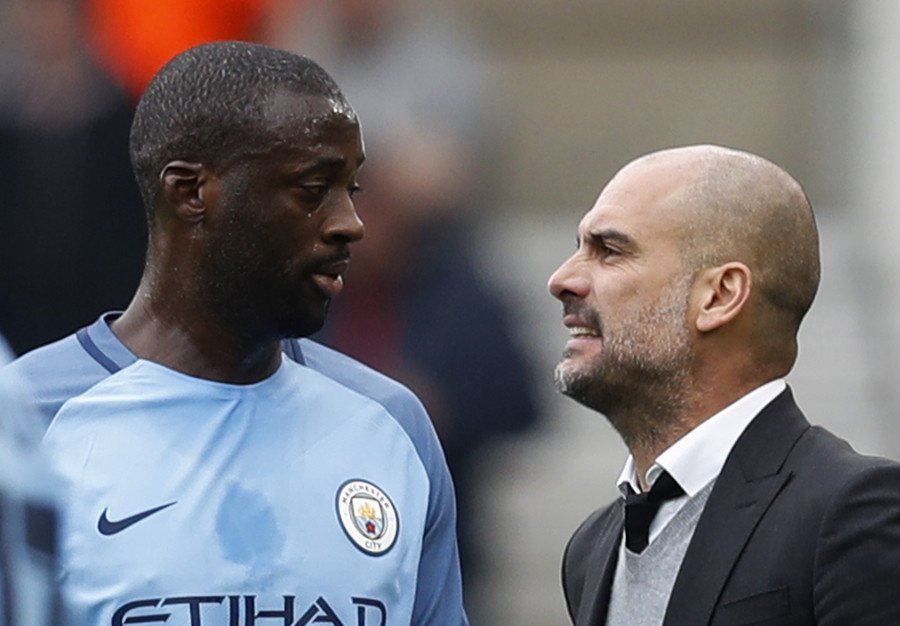 "I tried to understand it and I even asked coaches for my stats. When I realized that they were as good or better, both in training and in matches, as those who played and were younger than me, I understood that it was not question of physicality. I don't know why, but I have the impression that he was jealous, he took me for a rival."
Toure accused Guardiola of 'spoiling' his final season at Manchester City by restricting his time with the first team – something he says would not have happened in a hypothetical situation with Andres Iniesta, who recently departed Barcelona with much fanfare.
READ MORE: US women's soccer player refused call-up over gay rights shirts
"I have the impression that Pep, without acknowledgement or respect, did everything to spoil my last season," Toure continued.
"He was cruel with me. Do you really think he could've been like that with Andres Iniesta? It got to the point [when] I asked myself if it was because of my color. I'm not the first, other Barca players asked the question too.
"Maybe us Africans aren't always treated the same by certain people. When you see the problems [Pep] has often had with African players, everywhere he has been, I ask myself questions."
Guardiola, Toure said, will never face any type of punishment as a result of these accusations because he is "too intelligent" to be held accountable.
"He's too intelligent to be caught. He'll never admit [to not liking African players]. But the day he picks a team with five Africans in it, I promise I will send him a cake!
"Beyond that, Pep likes to dominate and wants to have obedient players who kiss his hands. I don't like that kind of relationship. I respect my coach but I'm not his thing.
"He stole my farewell with City, a club with beautiful fans. I would have liked to leave with emotion of this club the way Iniesta [left Barca] or Gianluigi Buffon [left Juventus]. But Pep prevented me."
You can share this story on social media: