'If Roseanne was fired, why does Joy Reid still have a job?' Twitter highlights liberal hypocrisy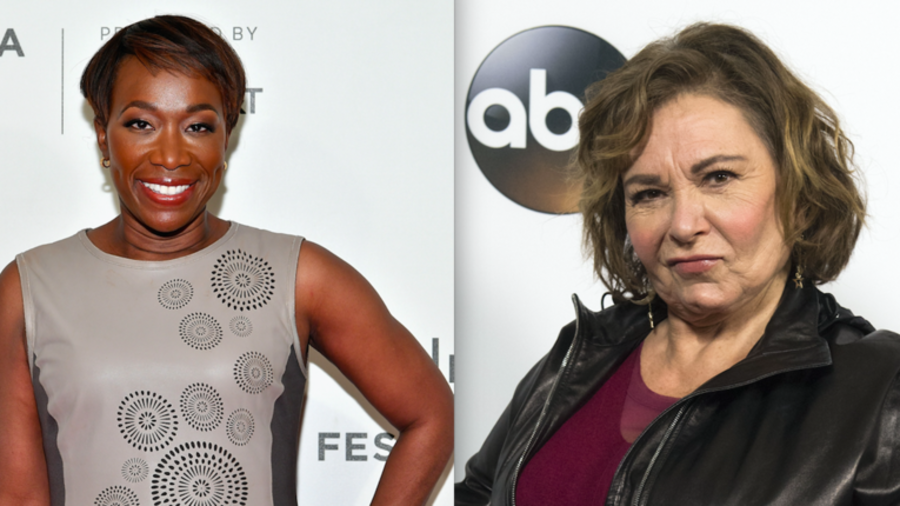 It seems hateful and bigoted comments get you in trouble only if you're a conservative. That's the message many have taken from the firing of controversial actress Roseanne Barr yesterday.
Liberals were outraged when Barr tweeted that former advisor to Barack Obama Valerie Jarrett — who is black and was born in Iran — looked like a combination of the "Muslim brotherhood & planet of the apes."
ABC subsequently cancelled its reboot of the hit 'Roseanne' sitcom, calling her comments "abhorrent, repugnant and inconsistent with our values." Barr apologized and said she had been affected by the sleeping aid Ambien when she wrote the tweet.
But only a few weeks ago, when liberal MSNBC host Joy Reid was embroiled in a similar scandal after a second round of anti-gay and anti-Muslim blog posts authored by her were unearthed, liberals jumped to her defense.
Not only did Reid make multiple hateful comments about gay people and Muslims over a sustained period, she then lied about it and said she was hacked — an excuse no-one believed and which technical experts ruled out as very unlikely. While Reid apologized for some of her previous writings, she denied responsibility for others and it all went away without any repercussions.
Reid's apology seems to have been worth more than Barr's, however — since Barr's show was cancelled and Reid continues to host her show on MSNBC and enjoy wide praise from liberals.
Conservatives on Twitter were quick to point out the hypocrisy and double standard.
To add insult to injury, MSNBC aired a panel discussion during which host Andrea Mitchell asked Reid about her opinion on Barr's racist comment — ironically asking her what a person had to do on social media to end up getting fired.
Some suggested that Barr should have claimed her Twitter had been hacked, since it worked well for Reid.
Others pointed out that Barr had already been known for making racist comments in the past and questioned why there was suddenly so much outrage surrounding one tweet.