5 fatal crashes that put brakes on self-driving car industry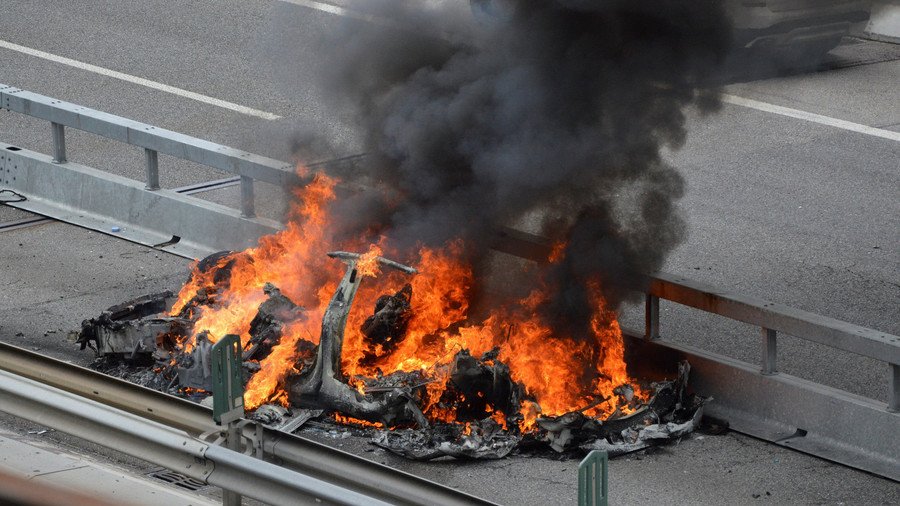 Trust in autonomous cars is in decline, a new survey reveals. In the wake of a number of high-profile fatalities, RT looks at some of the most deadly car crashes involving autonomous cars, from Tesla to Uber.
The American Automobile Association (AAA) found 73 percent of drivers surveyed said they would be "too afraid" to ride in a completely autonomous car. In late 2017, only 63 percent said the same. The study shows the biggest increase in fear is among millenials, which is bound to worry tech firms investing billions in the technology.
Man dies in Tesla Model S, China, January, 2016
On January 20, 2016, a Tesla Model S sedan killed Gao Yuning in Handan in China's Hebei province. Yuning was using the car's autopilot function when it crashed into the back of a road-sweeper truck. His family sued Tesla, seeking an admission that the autopilot was faulty.
"Because of the damage caused by the collision, the car was physically incapable of transmitting log data to our servers and we therefore have no way of knowing whether or not Autopilot was engaged at the time of the crash," Tesla told QZ in 2016.

Man dies in Tesla Model S crash in Florida, 2016
Joshua Brown, 40, was killed driving a Tesla Model S in May, 2016, when his car hit a truck in Florida. The car was meant to use vehicle detection, but crashed into the truck at full speed. Brown was reportedly watching Harry Potter at the time, a claim his family's lawyer called "unequivocally false."
Tesla explained the car mistook the white tractor for the sky and didn't apply the brake. A report found Brown had his hands off the wheel for extended periods of time, and that he received warnings not to do so.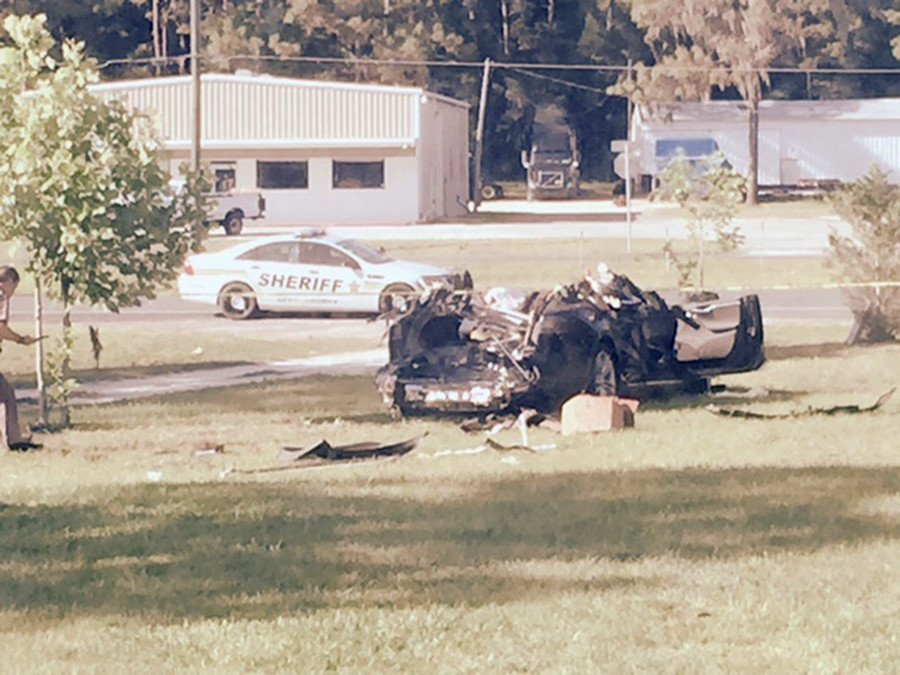 Pedestrian killed by Uber car, Arizona, March 2018
In March, an Uber car killed a pedestrian. Uber pulled its self-driving cars from the roads as a result, and shut down its self-driving operations in Arizona this week as a result.
A report found the woman's death was most likely caused by a disabled braking system.
The National Transportation Safety Board said the vehicle saw the woman crossing the road, but classified her as an "unknown object, as a vehicle, and then as a bicycle."
Apple engineer killed in Tesla Model X, California, March, 2018
A Tesla Model X crashed into a concrete wall and caught fire in Mountain View, California in March. Walter Huang, an Apple engineer was killed in the accident. The vehicle was in autopilot mode at the time.
Tesla founder Elon Musk insisted the autopilot wasn't the problem. "The system worked as described, which is, it's a hands-on system. It is not a self-driving system." Musk told CBS, ABC7 reports. Huang's family said he had complained that the autopilot had failed at the same area before.
Two teens killed in Tesla Model S, Fort Lauderdale, Florida, May, 2018
Barrett Riley and Edgar Montserrat Martinez, 18-year-old high school students were killed when their Tesla Model S crashed into a concrete wall. A third passenger survived the crash after he was thrown from the vehicle.
The National Transportation Safety Board (NTSB) is investigating the crash. Tesla said "everything we have seen thus far indicates a very high-speed collision and that Autopilot was not engaged."
Like this story? Share it with a friend!
You can share this story on social media: