MSNBC Russiagater Joy Reid says 'hackers' made her blog look homophobic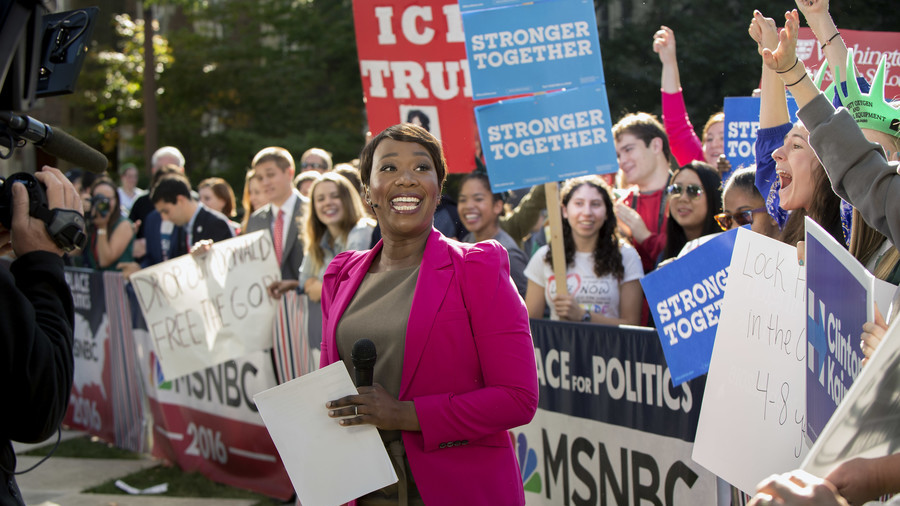 MSNBC host Joy-Ann Reid claims her old blog has been hacked and updated to include anti-gay content to make her look bad.
The weekend host apologized last year for a number of homophobic blog posts she wrote from 2007 to 2009 about Florida Governor Charlie Crist, who was married to a woman at the time. Among other homophobic comments, Reid called Crist "Miss Charlie" and suggested he was "ogling male waiters" on his honeymoon.
But this week the story became more sinister. The Twitter user who initially discovered Reid's homophobic postings has now unearthed some articles which also appear to have come from her old blog, and sound far worse.
Jamie Maz found the old articles through the Wayback Machine — an online archive that stores old content even after it has been deleted — of Reid's blog as it had been.
Mediaite has reported some of the highlights, including comments about how "most straight people cringe at the sight of two men kissing" and about how finding gay sex "gross" is just "intrinsic" to being straight.
The author of the posts also suggested that anti-gay attitudes were rooted in "concerns" that adult gay men "tend to be attracted to very young, post-pubescent types."
There has been no apology from Reid this time, however. Instead, she claims her now-deleted blog was somehow hacked through the Wayback Machine, supposedly by people who want to ruin her stellar reputation.
A number of experts consulted by the Intercept website said that, although it is not impossible, they were unaware of any instances of the Wayback Machine being hacked and altered before — and that to do something like that would require quite a sophisticated effort.
"That's an awful lot of work for a hacker to do, and for what end? To make a homophobic person appear MORE homophobic?" cyber-security expert Jeffrey Carr said.
The Intercept's Glenn Greenwald has chastised the liberal media for failing to cover the story, given the important issues at hand - including LGBT equality, the security of online information and the dangers posed by hackers.
"One would think that [the liberal media] would be quite interested in this story and the critical questions it raises," he wrote. Instead, he added, liberal outlets have "steadfastly ignored the story almost completely."
What do Democrats do when hideously bigoted anti-gay posts are found on the old blog of a liberal cable TV host and the liberal host claims they weren't hers? Do you even need to ask? They blame . . . PUTIN. pic.twitter.com/e5yrrjNwc4

— Glenn Greenwald (@ggreenwald) April 23, 2018
One of the few liberal journalists who has commented on the story defended Reid by suggesting that "Russians" hacked her old blog to make her look bad.
Come on, you knew it was going to be the Russians.