Animals times ten: White House doubles down on Trump's MS-13 remark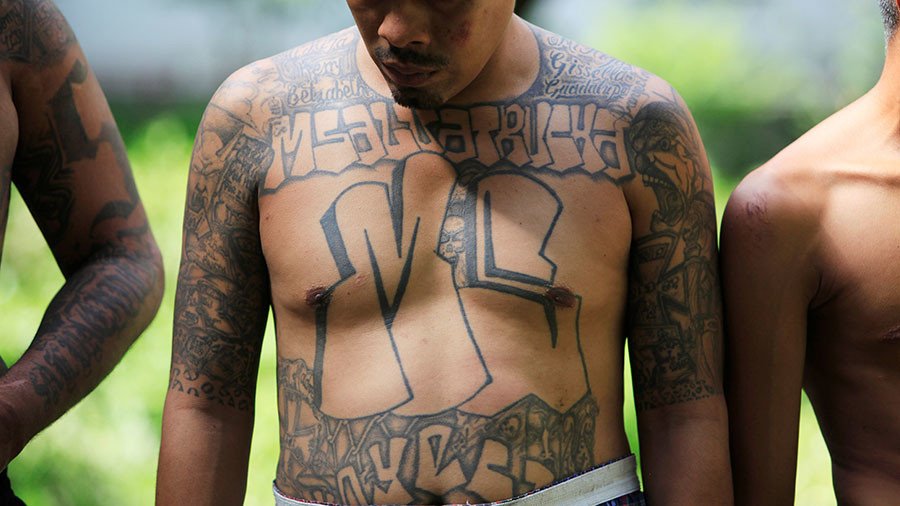 The Trump administration is doubling down on his description of the Mara Salvatrucha gang as "animals," using the term ten times in a White House statement after the media storm surrounding the president's remark.
"MS-13 is a transnational gang that has brought violence, fear, and suffering to American communities," said the White House statement about the gang, released Monday. "President Trump's entire Administration is working tirelessly to bring these violent animals to justice."
The statement comes after President Donald Trump used the term "animals" to describe MS-13 members during last week's White House immigration roundtable with local officials from California. Most media outlets interpreted his words as applying to all illegal immigrants or even Latin Americans in general, accusing the president of bigotry.
Senate Minority Leader Chuck Schumer (D-New York) and House Minority Leader Nancy Pelosi (D-California) likewise condemned Trump's language, calling it dehumanizing and racist.
"If the media and liberals want to defend MS-13, they're more than welcome to," White House press secretary Sarah Huckabee Sanders fired back on Thursday. "Frankly, I don't the term that the president used was strong enough."
Monday's statement further ups the ante in the political war of words, with the White House reminding the American public that MS-13 commits "shocking acts of violence in an attempt to instill fear and gain control."
Among the crimes the gang is accused of are a savage beating of a 15-year-old sex trafficking victim and the murder of a man who was stabbed 100 times and then cut to pieces. The gang is said to terrorize immigrant communities with machete attacks, executions, gang rape, and human trafficking, among other things.
MS-13 originated in California during the 1980s among refugees fleeing the civil war in El Salvador, in which the Reagan administration backed the right-wing government. The gang, known for its viciousness, has since spread throughout the US and even Canada. It has over 10,000 members and is reportedly allied with Mexican drug cartels.
Like this story? Share it with a friend!
You can share this story on social media: