Did Trump just call illegal immigrants 'animals'?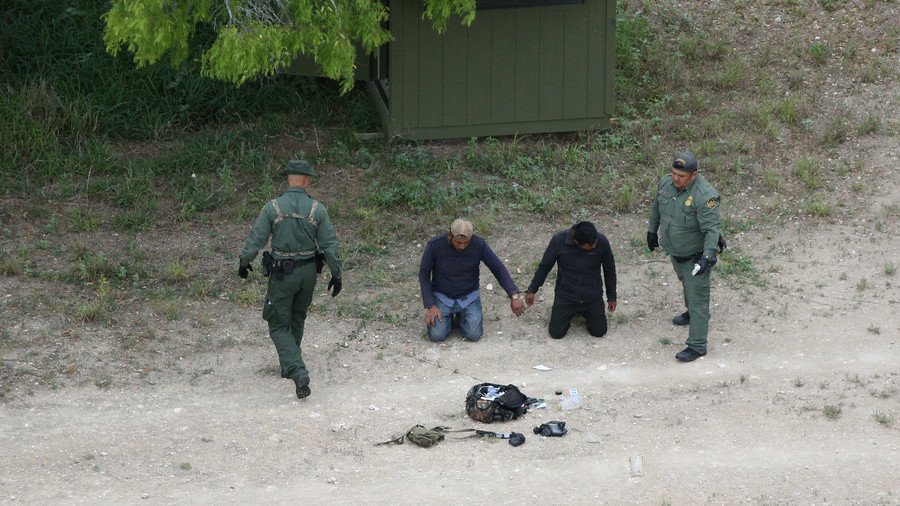 President Donald Trump has once again made headlines, for supposedly referring to illegal immigrants as 'animals' during a White House roundtable on California 'sanctuary city' policies.
Mainstream US media was quick to condemn the president's remarks as bigotry and racism, and a dehumanization technique aimed at any and all immigrants from Latin America who enter the US illegally across the border with Mexico.
Trump "lashed out at undocumented immigrants," the The New York Times reported:
A ThinkProgress journalist called it a "Hitlerian note":
Jennifer Rubin, an anti-Trump columnist at the Washington Post, called it "utter dehumanization of men, women and children."
CNN commentator Keith Boykin argued Trump's comments were "the same dehumanization tactic used by slave traders and slave owners to justify the oppression of black people for hundreds of years."
The Huffington Post's catchy headline read: "Trump Refers To Immigrants As 'Animals.' Again." The New York Times meanwhile delicately highlighted that Trump was referring to just "some" of the immigrants, not all of them.
There is just one tiny problem with the story: it's 'fake news', as Trump himself would probably call it.
If one watches the actual video of the exchange from Wednesday's roundtable - rather than the selectively truncated segments - it becomes clear Trump was referring to the notorious MS-13, or Mara Salvatrucha, gang members rather than Latin Americans or illegal immigrants in general. A description of the exchange on C-SPAN, the cable channel that carries live political broadcasts, clearly says Trump was referring to "MS-13 gang members."
READ MORE: The very American origins of MS-13
The hour-long portion of the event open to the press was live-streamed on YouTube by the White House, and the relevant exchange is available to anyone who wishes to hear for themselves.
This is not the first time Trump has referred to Mara Salvatrucha members as "animals," either. He used the term in a June 2017 speech about illegal immigration in Long Island, New York. Another notable instance was the July 2017 rally in Youngstown, Ohio.
MS-13 originated in California during the 1980s, among refugees fleeing the civil war in El Salvador, in which the Reagan administration backed the right-wing government. The gang, known for its viciousness, has since spread throughout the US and even Canada, and is reportedly allied with Mexican drug cartels.
Like this story? Share it with a friend!
You can share this story on social media: