The very American origins of MS-13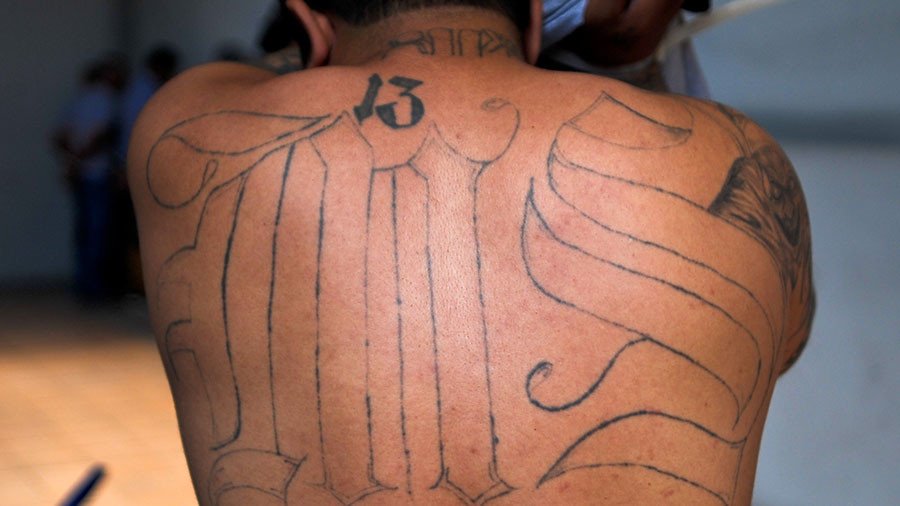 President Donald Trump's State of the Union speech was peppered with references to the notorious MS-13 international criminal gang. But his address made no mention of its US origins.
Also known as Mara Salvatrucha, MS-13 has more than 6,000 members, according to the FBI. Its violent reach reportedly extends across Central America and Mexico; to Los Angeles and Washington D.C.
MS-13 has taken advantage of "glaring loopholes in our laws to enter the country as illegal unaccompanied alien minors," Trump said in his speech Tuesday.
Mainstream media reacted by condemning what they saw as scaremongering by Trump. What many were less eager to point out, however, is that the real driving force of this brutal gang was never delinquent Central American teenagers, but US foreign policy. And it's a story which implicates both Republicans and Democrats.
MS-13 was formed in the 1980s in Los Angeles, California by refugees fleeing the civil war in El Salvador. The war pitted a right-wing government against Marxist guerrillas. President Ronald Reagan's administration played a key role in the "dirty war," providing military and financial backing to the regime's military, according to Raymond Bonner, author of 'Weakness and Deceit: America and El Salvador's Dirty War.'
Following the 1992 peace agreement in El Salvador, the United Nations Truth Commission (established as part of the accord) found that more than 85 percent of the killings, kidnappings, and torture had been the work of government forces.
These included paramilitaries, death squads, and army units trained by the United States.
Similar wars took place at the same time in neighbouring Guatemala and Nicaragua. These developments spurred a massive exodus of refugees to the USA.
"This is a problem that's American made through and through, so to treat it as though it's some external threat being foisted on America obscures the fact that it's our foreign policies, our military intervention and our long history that created MS-13 in the first place," Daniel Denvir, writer-in-residence at Harvard Law School's Fair Punishment Project, told Democracy Now on Wednesday.
In 1996, President Bill Clinton signed the Illegal Immigration Reform and Immigrant Responsibility Act which eased the deportations of migrant criminals. The Clinton administration then tried to tackle the growing power of MS-13 by deporting suspected members back to their Central American origins. This policy continued under Presidents George W. Bush and Barack Obama.
The instability in these Central American states meant that Clinton's policy only succeeded in creating a transnational cycle of organised crime, encouraging the spread of MS-13's tentacles further across the US and Central America.
The policy of deportations turned what was a "homegrown LA phenomenon into a transnational criminal empire," says Denvir.
Trump was right to draw attention to MS-13's brutality and to point out the human tragedy caused by its operations. But he has failed to identify the deeper origins of the gang's reign of terror: US interventions and failed foreign policy by Republicans and Democrats alike.
If you like this story, share it with a friend!
You can share this story on social media: