Trump taps ex-Gitmo commander & Navy chief in 2011 Libya bombing as new envoy to S. Korea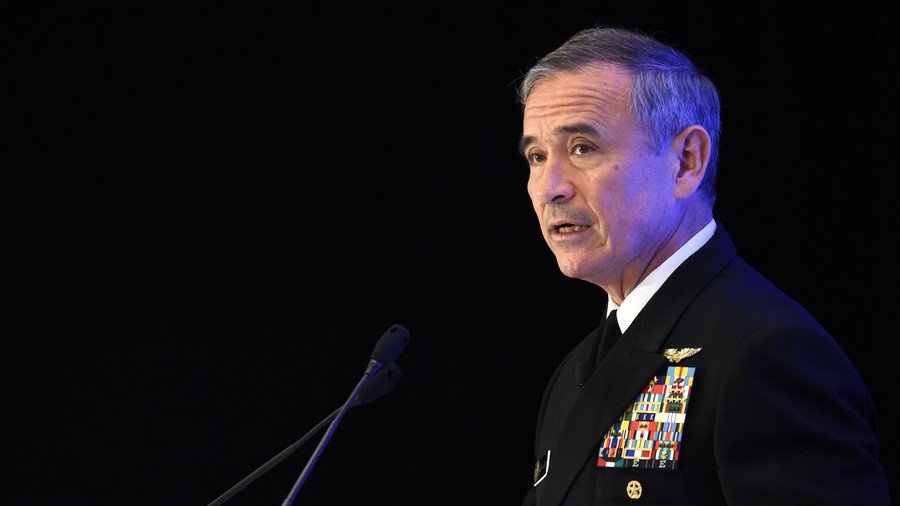 A former commander of Guantanamo Bay and the maritime chief of the US-led bombing of Libya in 2011 has been nominated by President Donald Trump as US ambassador to South Korea. He currently heads all US Navy operations in Asia.
Admiral Harry B. Harris Jr, the incumbent commander of US Pacific Command, is President Donald Trump's pick for the American ambassador to South Korea, the White House said in a press release. The key diplomatic position remains vacant after Trump dropped his previous choice for the post, Victor Cha, who was a top North Korea expert on the National Security Council.
Describing Harris as "a highly decorated, combat-proven naval officer with extensive knowledge, leadership, and geopolitical expertise in the Indo-Pacific region," the statement noted that he has served "in every geographic combatant command region."
But there are some other eye-catching elements of Admiral Harris' decades-long career. According to the Pentagon website, he commanded the Joint Task Force Guantanamo (JTF-GTMO), a US military unit tasked with overseeing the infamous detention facilities, namely Camp X-Ray and its descendants Camp Delta, Camp V, and Camp Echo.
Shortly after he assumed command over the JTF-GTMO, three detainees – two Saudis and one Yemeni – committed suicide by hanging themselves in their cells with nooses made of sheets and clothing, US media reported at the time. Commenting on the deaths, then-commander Admiral Harris said the deceased had "no regard for life, neither ours nor their own," and dismissed the triple suicide as "a planned event, not a spontaneous event" and "an act of asymmetrical warfare waged against us." He then ridiculed the fact that there was a "mythical belief" the Guantanamo detention facility would be closed just because the three captives had died there.
Several years later, Harris was appointed as commander of the US Navy's 6th, concurrently serving as deputy commander of US Naval Forces Europe and Africa. In this role, he lead the maritime part of Operation Odyssey Dawn, a US-led aerial campaign against Libya that left multiple civilians dead and many more injured in the bombings.
The intervention, which saw Libya's leader Muammar Gaddafi brutally murdered by a mob of anti-government rebels, led to a de facto collapse of the oil- and gas-rich country. Since then, Libya's major cities, including Benghazi – where the rebellion against Gaddafi started – is now the site of a grave humanitarian crisis and a terrorist hotbed.
Recently, Trump has threatened that North Korean ruler Kim Jong-un would follow the fate of Gaddafi if he "doesn't make a deal" on denuclearization. Later, he backtracked on the statement, saying "the Libyan model" is not part of plans for dealing with Pyongyang.
Harris is currently the top US military leader in charge of operations in Asia. During his time at the Pacific Command, Harris has made a number of hawkish remarks about North Korea. US forces in the region "must be prepared to fight tonight, so I take him at his word," the Admiral said in 2016 about Kim Jong-un's bellicose statements.
News of Harris' nomination comes at the time when the Trump administration is gearing up for a milestone summit with Kim Jong-un, which is scheduled to take place in Singapore in June. The meeting, however, has been left in limbo after the US and South Korea staged a joint military drill. The move prompted North Korea to cancel high-level talks with the South and threaten to withdraw from the reconciliation effort.
If you like this story, share it with a friend!
You can share this story on social media: