'We'll see what happens' says Trump as N. Korean summit put in limbo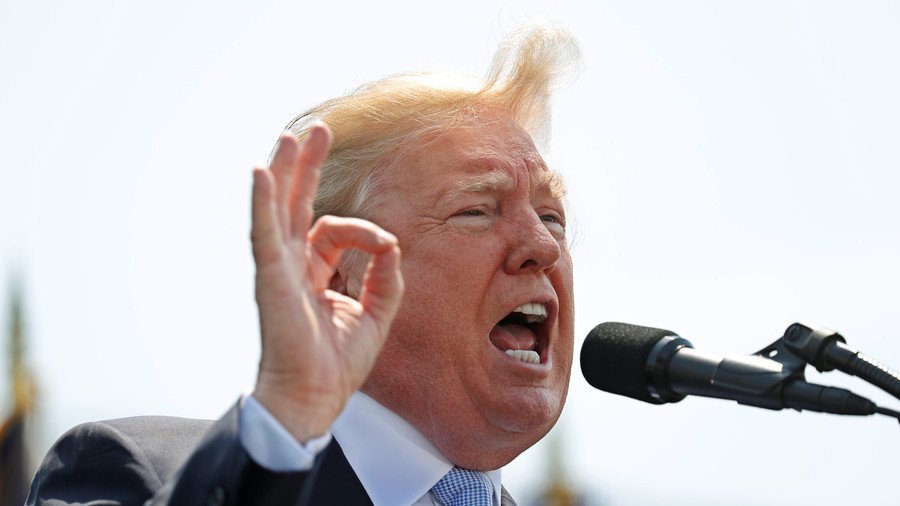 The will-they, won't-they dance between the US and North Korea took another turn on Wednesday as President Donald Trump said he'll insist on denuclearization should the mooted summit take place.
The June 12 meeting was thrown into doubt after the US and South Korea engaged in a joint military drill. That move prompted North Korea to cancel high-level talks with the South, which were scheduled for Wednesday.
"We'll see," Trump said when questioned about the summit at the White House. "No decision, we haven't been notified at all ... We haven't seen anything, we haven't heard anything," he continued.
Trump added that he will continue to push for the denuclearization of the Korean Peninsula. That stance is in direct opposition to Pyongyang's insistence that it's not interested in negotiations that are focused only on North Korea's nuclear program.
"We will not be interested in talks anymore if [they] only try to push us unilaterally into a corner and force us to give up nukes," Vice Foreign Minister Kim Kye-gwan said in a statement. "It would be inevitable to reconsider whether to respond to the upcoming summit with the US."
The vice foreign minister specifically targeted US National Security Adviser John Bolton with his criticism. Bolton has called for Pyongyang to quickly give up its nuclear ambitions in a similar manner to how Libya abandoned its weapons of mass destruction program.
Bolton and North Korea have history, previously clashing when Bolton worked in the Bush administration. "We shed light on the quality of Bolton already in the past, and we do not hide our feeling of repugnance towards him," Vice Minister Kim said. "[The] world knows too well that our country is neither Libya nor Iraq which have met [a] miserable fate," he added.
READ MORE: North Korea cancels talks with South, threatens to call off US talks over military drills
The talks falling through would represent an embarrassing blow for Trump and tarnish to what is seen as the most significant diplomatic achievement of his presidency. The White House earlier said it remains hopeful that the summit will take place.
"The president is ready if the meeting takes place," White House spokeswoman Sarah Sanders told Fox News. "If it doesn't, we'll continue the maximum pressure campaign that's been ongoing."
Like this story? Share it with a friend!
You can share this story on social media: