Smooth criminal: Burglar caught doing victory dance before getting picked up by police (VIDEO)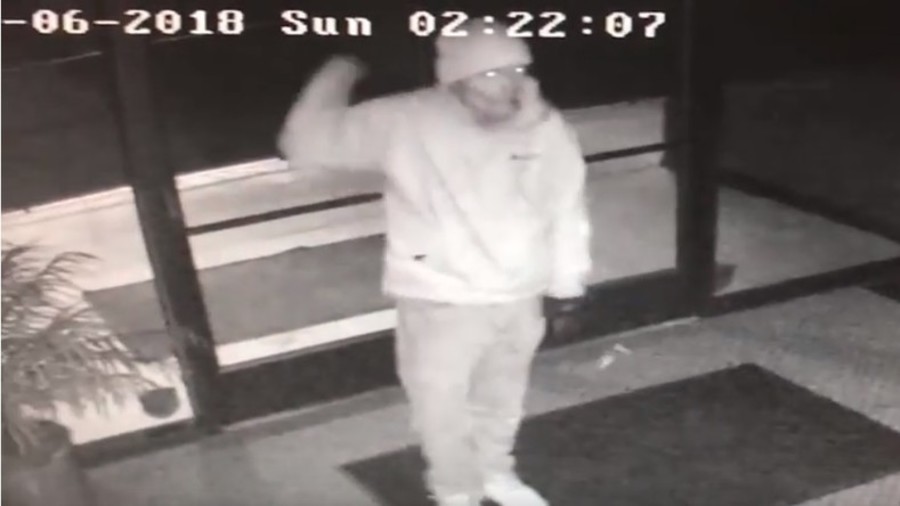 Security cameras caught a burglar busting a move to celebrate his break-in… before he was picked up by the cops.
CCTV cameras in Fresno, California, captured David Seale, 43, doing a victory dance after stealing an expensive laptop (worth a reported $2,500) and cash from an office building over the weekend.
A tenant in the building reported the stolen laptop to police, who couldn't find any signs of a break-in. However, on Tuesday morning, officers responded to reports of a suspicious person leaving the commercial building, which is in the area of Shaw and Hughes avenues, on foot.
READ MORE: Grade school teacher arrested on suspicion of choking students with jump rope
The suspect was later found wandering a short distance away with the stolen laptop in his possession. Seale also had copies of several keys, one of which opened the doors to the building and another that opened the victim's office where the laptop had been taken.
Seale, who has several warrants for his arrest, was charged with felony burglary, possession of stolen property and providing a false identity to an officer. Detectives then went through three days of security footage and found the incriminating evidence.
It is not known how Seale got copies of the keys. RT.com has reached out to the Fresno Police Department for comment.
READ MORE: Buy your future overlord: Creepy robot dog SpotMini up for sale soon
Like this story? Share it with a friend!
You can share this story on social media: