Buy your future overlord: Creepy robot dog SpotMini up for sale soon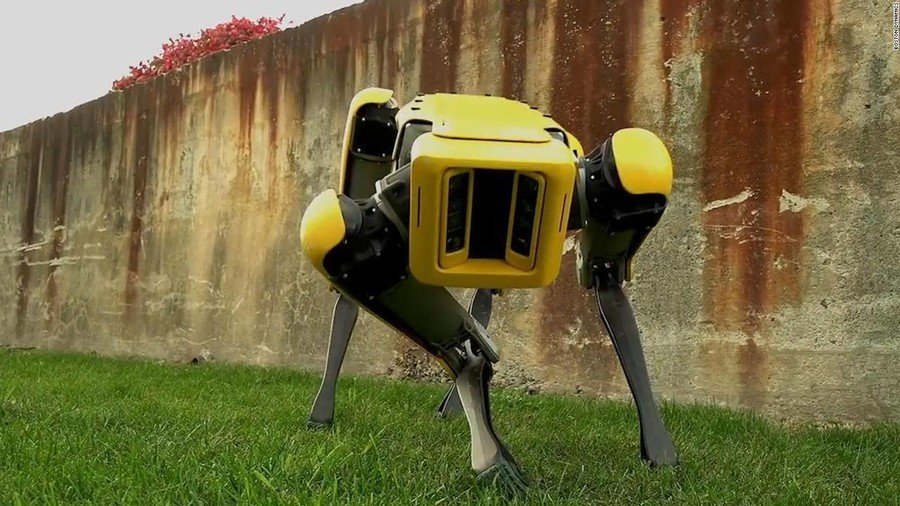 The dog-like robot that can open doors and haunt humanity's dreams is now coming to a home near you.
The creators of the SpotMini – the four-legged (and zero-headed) robot that is gaining global fame for its increasingly sophisticated skills – are ready to make them commercially available. During a TechCrunch conference at UC Berkeley on Friday, Marc Raibert, the founder of Boston Dynamics, announced that the company is finally ready to sell its creations after 26 years.
READ MORE: Humanity is doomed now that robots can open doors (VIDEO)
"The SpotMini robot is one that was motivated by thinking about what could go in an office — in a space more accessible for business applications — and then, the home eventually," Raibert said.
Raibert said the SpotMini, which they claim is the "quietest robot [they] have built," is already in pre-production and preparing for commercial availability in 2019. Along with a manufacturing partner, Boston Dynamics is building 100 units this year for commercial use, which will be made available to purchase next year.
"That's a prelude to getting into a higher rate of production" in anticipation of sales next year, Raibert said.
While an uber-quiet, door-opening robot roaming around your home may not be the most comforting idea, the bot only has a battery life of about 90 minutes after charging, and it weighs about 66 pound – so in case of a machine uprising, you can probably just wait it out in a tree, as long as it hasn't learned how to climb them yet.
READ MORE: Humanoid robot Atlas can jump over obstacles and hunt you down (VIDEOS)
There is no word yet on what the pup will cost, but the company claims their latest prototype costs 10 times less to build than its previous version.
A video shared by Boston Dynamics on Thursday shows the bot in autonomous mode, effortlessly navigating indoor and outdoor surroundings, obstacles and stairs like a real-life pup.
Like this story? Share it with a friend!
You can share this story on social media: