'They called me Bin Laden': Muslims most hit by hate crimes in Nottingham, new study reveals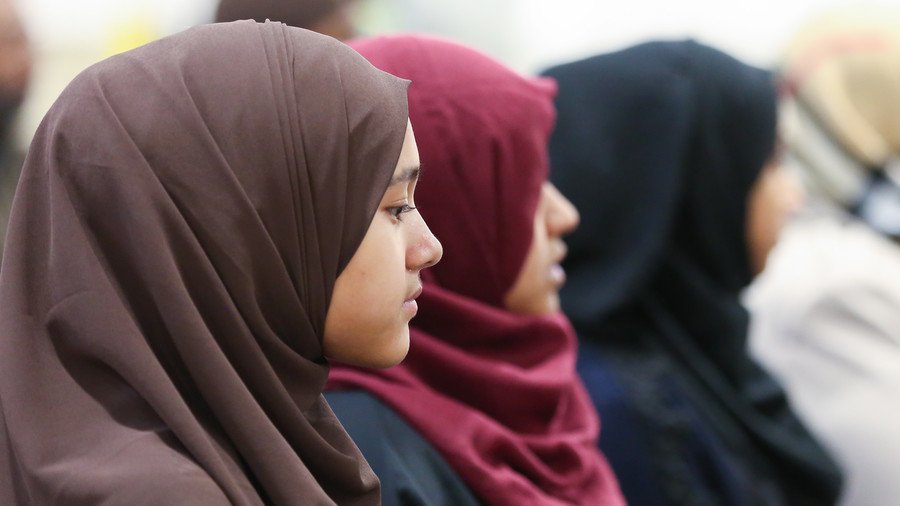 Hate crime perpetrators are targeting Muslims more than any other section of the community in Nottingham, a study reveals. Victims were compared to Al-Qaeda terrorist Osama Bin Laden, while others were called "terrorist s***."
Muslims accounted for 59 percent of hate crime victims recorded by the study by Nottingham University and Nottingham Trent University, which gathered both statistical and harrowing anecdotal evidence of people being abused for reasons including race, culture, sexuality and religion.
One Muslim victim described how she had been harassed for wearing her traditional clothing. "I wear the Islamic dress and the perpetrator was shouting that I was hiding a bomb," one respondent said. "On another incident whilst driving in my car, a passerby was shouting and calling me Bin Laden."
Another woman claimed she had been called a "terrorist slut," while another said someone had spat on her hijab. One victim said she felt "unsafe and unwelcome" in the city because of her clothing.

The report also found that nearly half of black people were targeted, as well as 52 percent of Asians, and 47 percent of gay or transgender people.
A gay man described how he suffered "verbal abuse while holding hands with a man, homophobic slurs, a Facebook group targeted at me and my boyfriend, declaring gays should be killed."
He added: "One man attempted to lure me back to his flat under the pretense he was gay. Once I realized it was a trick, him and his friend chased me back to my apartment and tried to get in."
Disabled people were also attacked by vicious abuse. One father recalled how his disabled son's wheelchair-adapted vehicle had been called a "spastic van."
Sajid Mohammed of Citizens UK warned: "Hate crime is rising in our cities. Everyone from the new home secretary to Nottingham schoolgirls as young as 12 have ended up victims of hateful slurs.
"Communities can and must change this and we need cooperation from all levels of government right up to the prime minister. We also need others to act, including an end to hate crime complacency amongst social media companies, tougher action from police forces and better media reporting as part of a national response."
Nationally, there were 80,393 hate crimes in 2016-17, compared with 62,518 in 2015-16 – the largest increase since the Home Office began recording figures seven years ago.
If you like this story, share it with a friend!
You can share this story on social media: