Democratic Party tried to push Colorado congressional candidate to leave race, leaked audio reveals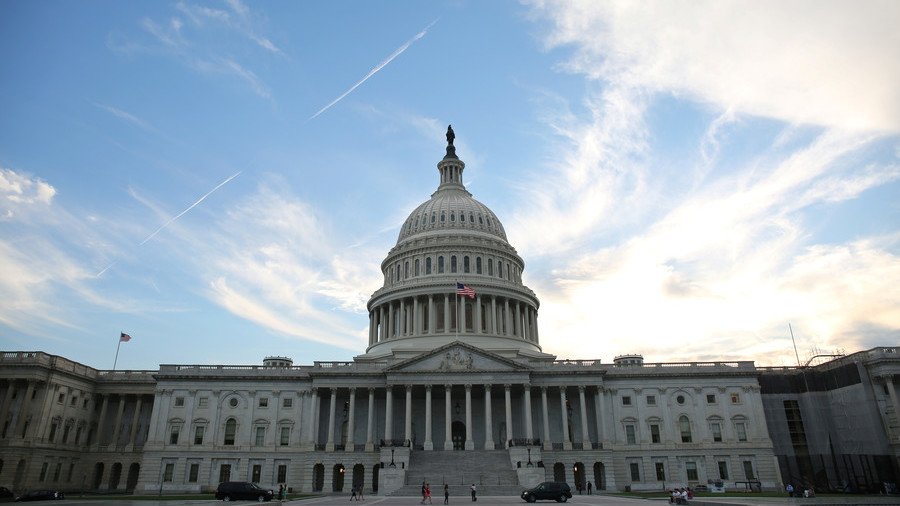 The Democratic Party meddled in the Colorado congressional primary by favoring one candidate and pressuring another to drop out, a newly released secret recording has revealed.
The recording published by The Intercept involves an incredibly blunt conversation led by Steny Hoyer, the Democratic whip in the House of Representatives.
Hoyer has a history of campaigning on behalf of current and potential members of Congress. Keeping with that tradition, he found himself in Colorado in December, looking ahead to the congressional primary which will take place on June 26.
During his visit, Hoyer met with Democratic candidate Levi Tillemann, a former official with the Obama administration's Department of Energy, who cast himself in the race for a House seat in Colorado's 6th congressional district, aiming to beat out Republican incumbent Mike Coffman. Tillemann is known for his progressive views, which appear to be unwelcome as the party prefers more moderate candidates.
Hoyer didn't hold anything back during his meeting with Tillemann, pressuring the candidate to drop out of the race because the Democratic Congressional Campaign Committee (DCCC) favored another candidate by the name of Jason Crow. However, he had no idea that Tillemann was recording the entire conversation.
"You keep saying I would like you to get out [of the race] and of course that's correct," Hoyer tells Tillemann. Upon hearing that, the candidate tells Hoyer: "I know you're fundraising for Crow."
Hoyer then states: "I am for Crow because a judgement was made very early on. I didn't participate in the decision." Colorado is seen as somewhat of a swing state as of late, as it has been increasingly turning more purple, and potentially on its way to blue, despite being traditionally red.
Tillemann later says exactly what he thinks about what is taking place. "I'm born and raised a Democrat. I mean, it's undemocratic to have a small elite select someone and then try to rig the primary against the other people running. And that is, that is basically what's happening."
Hoyer then says "I hear you, and I disagree," before Tillemann reminds him that Hoyer was "part of that process." At that point, Hoyer admits that it is true. "Absolutely," he says.
Tillemann says the DCCC is "shoveling money" at Crow, to which Hoyer says it will continue to do so. Hoyer and his political action committee (PAC) AmeriPac first donated to Crow's campaign in June 2017, a month before Tillemann entered the race. In total, Hoyer has donated $4,000 to Crow's campaign, while AmeriPac has donated $10,000, according to Federal Election Commission records.
Although Hoyer's comments might appear shocking to some, House Minority Leader Nancy Pelosi says she doesn't "see anything inappropriate" about what took place. "If the realities of life is that some candidates can do better in the general than others, then that's a clear-eyed conversation that we should be having," she told a news conference on Thursday.
The revelation comes as the dust is still settling over emails leaked by WikiLeaks which show that Democratic Party officials tried to use Bernie Sanders' religion against him in favor of Hillary Clinton in the 2016 US presidential race. Leaks also showed that the former Democratic National Committee (DNC) chief gave Clinton debate questions before Sanders during the Democratic primary, and that the party gave Clinton advice on hiring and spending during her campaign.
Although the current chair of the DNC, Tom Perez, says such behavior is a thing of the past, journalist and author Daniel Lazare told RT the secret recording reveals a growing divide within the Democratic Party.
"There's a split in a party between the base and the higher echelons, the elected officials. It's totally undemocratic. It's smoke and mirrors, the base thinks they're getting a choice but they really aren't because the real candidates are chosen behind closed doors," he said.
Much to the DCCC's dismay, Tillemann is still in the race. "Don't allow DC insiders to select their friends. Elect who you want!" he tweeted on Friday night, hours after urging people to "step up against the rigged system."
Meanwhile, the same tactic is being used in other states as well. In one particular case in Texas, the DCCC tried to knock candidate Laura Moser out of the race by releasing a memo criticizing her. That plan appears to have backfired, however, serving only to make her a more recognizable household name. Her fundraising numbers also increased following the memo, and she has secured a place in the May run-off.
You can share this story on social media: