'I'm more a spy than he is!' Trump defends US pastor on trial in Turkey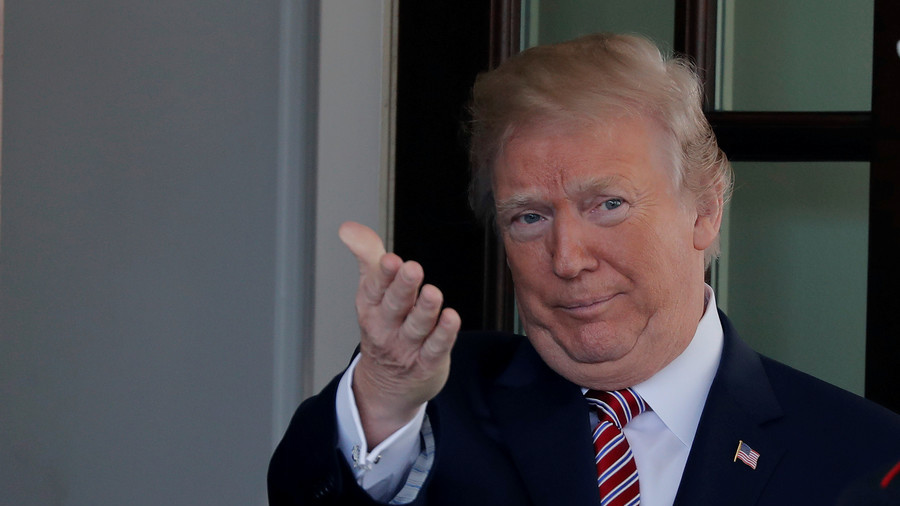 US President Donald Trump has voiced his support for US pastor Andrew Brunson, who is currently being tried by Ankara over his alleged links to a group accused of orchestrating a failed military coup in Turkey.
Trump called Brunson "a fine gentleman" and a "Christian leader" who is being persecuted in Turkey for "no reason". "They call him a spy, but I am more a spy than he is," Trump said.
Andrew Brunson, who had worked as a Protestant pastor in the city of Izmir, was detained by Turkish authorities in October 2016. On April 16, a Turkish court ruled to keep him in custody, deeming him to be a flight risk. If convicted, he could face up to 35 years behind bars.
Pastor Andrew Brunson, a fine gentleman and Christian leader in the United States, is on trial and being persecuted in Turkey for no reason. They call him a Spy, but I am more a Spy than he is. Hopefully he will be allowed to come home to his beautiful family where he belongs!

— Donald J. Trump (@realDonaldTrump) April 18, 2018
The American pastor is being accused of working with Fethullah Gulen, the exiled and now US-based preacher, who Ankara claims is behind the failed 2016 coup. At the first court hearing in the town of Aliağa in Izmir Province, Brunson rejected all the charges against him, firmly denying any involvement in espionage for political or military purposes.
READ MORE: Erdogan proposes release of US pastor in exchange for coup suspect Gulen
While his legal team argued Brunson's innocence, the judge ordered that he remain in jail, citing a risk that the accused might flee. The American was ordered to appear at the next hearing, on May 7.
Like this story? Share it with a friend!
You can share this story on social media: