US ships targeted by Chinese cyber attackers, report alleges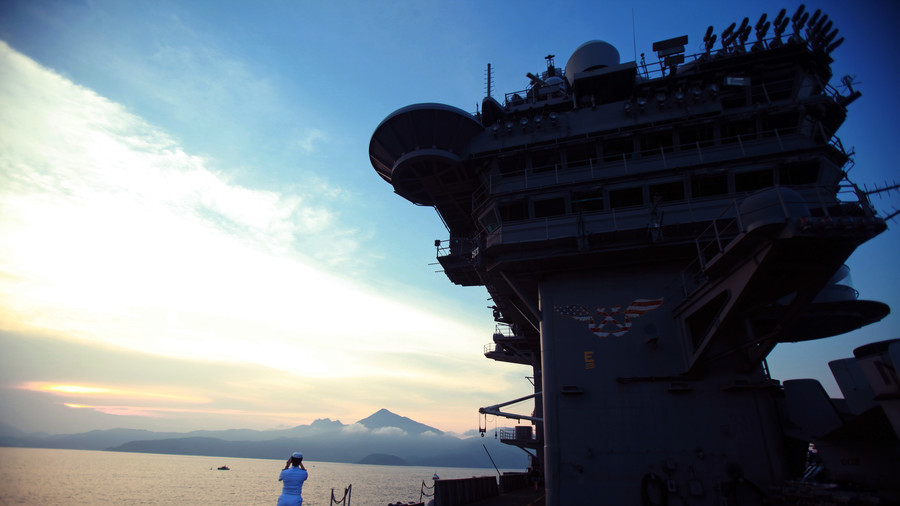 According to new research, a Chinese cyber network is increasingly targeting US engineering and maritime entities, especially those connected to issues with the contested South China Sea, where the US has a military presence.
FireEye, a California-based security firm, stated on Friday that a Chinese espionage group known as 'Leviathon' or 'TEMP. Periscope' has ramped up tracking efforts against US entities.
The network's activities increased over the last year, according to the report. The group is focused on US engineering and maritime entities "especially those connected to South China Sea issues," FireEye said, but entities in Europe and Hong Kong have also been targeted by the group. "We've really seen a big upswing in their activity in the last two months," said Ben Read, senior manager of cyber espionage analysis at FireEye. "They've been heavily targeting U.S. entities."
The wave of intrusions "reflects a concerted effort to target sectors that may yield information that could provide an economic advantage, research and development data, intellectual property, or an edge in commercial negotiations," FireEye's research states.
In a statement on Friday, asked about the report, China's Foreign Ministry Spokesperson Lu Kang said: "China firmly opposes and cracks down on all forms of cyber-attacks. We will not allow any country or individual to engage in such illegal activities as cyber-attacks on the Chinese soil or by capitalizing on China's infrastructure."
As a nexus of international trade, the South China Sea is the center of intense territorial disputes. China claims the largest portion of territory but the Philippines, Vietnam, Malaysia, Brunei and Taiwan all have competing claims in the region.
The US has sent military ships and planes near disputed islands, allegedly to defend 'freedom of navigation' in the strategically important waterway.
READ MORE: US to continue South China Sea operations – top navy commander
Beijing has accused the US of using these vessels and aircraft to carry out reconnaissance missions within Chinese waters. In May 2017, in response to a US warship entering the area ostensibly without permission, Beijing said US presence in the South China Sea "undermines China's sovereignty and security interests" and contributes to its militarization.
China also slammed US patrols as a threat to the "peace and security of the region" as well as the bilateral cooperation between the US and China.

An estimated $3.4 trillion in trade passed through the South China Sea in 2016, which amounts to 21 percent of all global trade, according to research from the Center for Strategic and International Studies.
If you like this story, share it with a friend!
You can share this story on social media: