'Fire and Fury' author Wolff fakes technical glitch to dodge question on Trump's alleged affair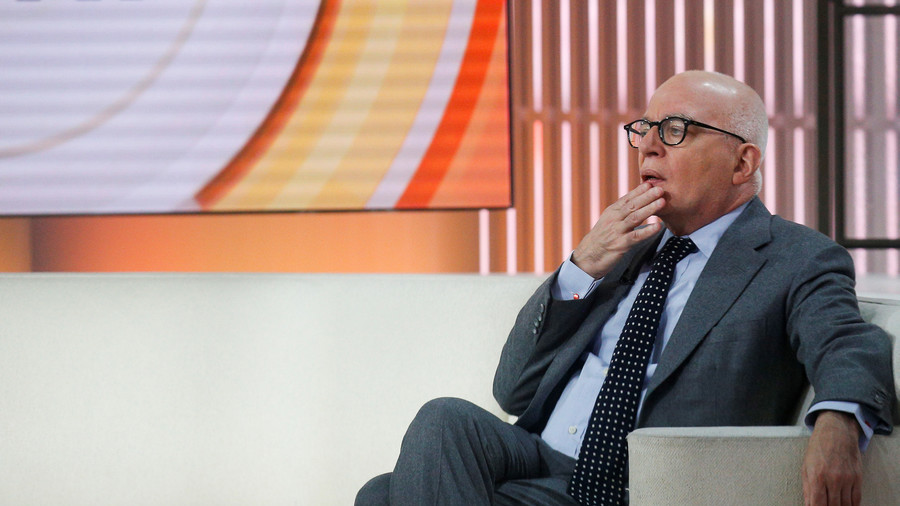 The author of the Trump-bashing bestseller 'Fire and Fury' Michael Wolff was hit with an inconvenient question in an Australian TV interview. So inconvenient, in fact, that he had to feign a technical malfunction and run off.
The meltdown occurred during an interview with Channel 9's "Today Australia" anchor Ben Fordham, who asked Wolff about his claims Trump was in an ongoing affair – his implied mistress none other than UN ambassador Nikki Haley.
"You said during a TV interview just last month that you are 'absolutely sure' that Donald Trump is currently having an affair while president behind the back of the First Lady, and I repeat you said you were 'absolutely sure'," Fordham asked. "Do you owe the president and the First Lady an apology?"
Instead of answering the question, Wolff appeared to feign a glitch in his earpiece, swearing that he could no longer hear the show host's burning enquiries.
"I can't hear you," he stated as Fordham repeated his question several times. "I'm not getting anything." Wolff then unplugged his equipment and stormed off the set.
Channel 9 verified in a subsequent tweet that there were no audio problems on Wolff's end and that he could clearly hear Fordham's questions.
Wolff's book, Fire and Fury: Inside the Trump White House, is a nationwide bestseller and hit amongst Trump critics. Some, though, accuse it of questionable sourcing and dubious assertions. Among them, towards the end of book, is a passage which Wolff himself cryptically linked to his claims about Trump's extramarital affair. It mentions the amount of time Nikki Haley was spending with the President aboard Air Force One. Readers were quick to put two and two together, and the rumor spread like wildfire.
This already got Wolff tarred and feathered on national television, after co-host Mika Brzezinski castigated him during his Feb. 1 appearance on MSNBC program "Morning Joe".
Brzezinski took the opportunity to roast the author in front of everyone, mentioning his book's shoddy workmanship and pointing out his efforts to backtrack on his previous claims.
READ MORE: 'Fire and Fury' author accused of slandering ambassador Haley, kicked off TV show (VIDEO)
"I'm going to go as far as to say you might be having a fun time playing a little game dancing around this but you're slurring a woman, it's disgraceful," she retorted. "You're on the set of 'Morning Joe,' we don't BS here."
Wolff responded with the bemusing comment that "Nikki Haley has chosen to vociferously deny something she was not accused of," which further inflamed tensions on the set. Losing her patience, Mika proceeded to kick him off the studio and cut to a short break.
My bad, the President is right about Mika.

— Michael Wolff (@MichaelWolffNYC) February 1, 2018
Hayley dismissed the rumor that was born of Wolff's allegations as "highly offensive" and "disgusting".
"I have literally been on Air Force One once and there were several people in the room when I was there," she replied emotionally in a Politico interview.
"He says that I've been talking a lot with the president in the Oval about my political future. I've never talked once to the president about my future and I am never alone with him."
Like this story? Share it with a friend!