President Trump mocks 'fake news media' as protester crashes CPAC speech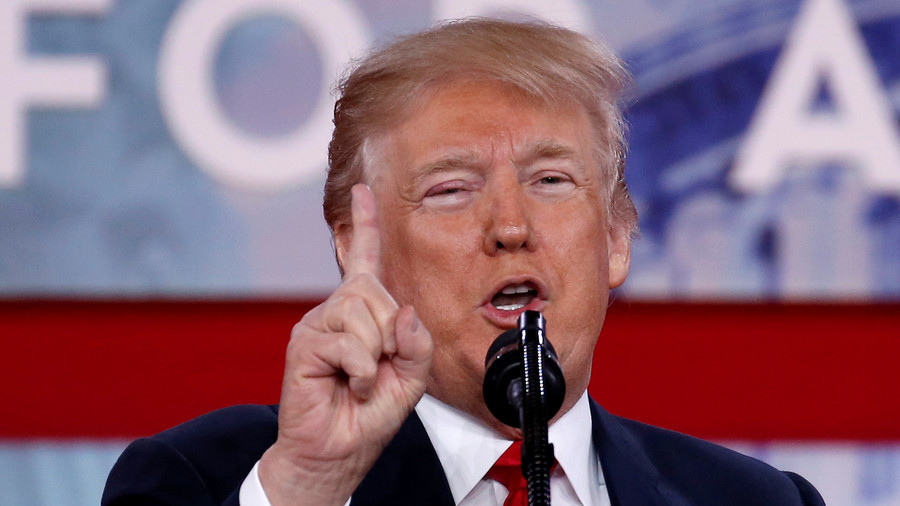 A protester interrupted President Donald Trump's speech at the Conservative Political Action Conference Friday. The man was quickly hauled away by security.
Trump was in the midst of outlining his administration's achievements, including tax reform and confirming federal judges, when the demonstrator appeared, prompting the audience to start booing.
As the man was escorted out by security, Trump supporters booed and chanted "USA, USA." Many wore Make America Great Again hats.
Trump paused his speech as the demonstrator was being removed, before taking the time to joke about the fake news media.
"For the media, the fake news back there, they took very good care of them, they were very gentle, he was very obnoxious," he said. "It was only one person."
"Tomorrow the headline will be: Protesters disturb...One person, doesn't deserve a mention, doesn't deserve a headline."
Trump repeatedly took swipes at the media throughout his speech, which he accuses of unfairly covering him.
Footage of the protester being removed from the conference shows him calling the president a "traitor."
"Shame on conservatives, shame on you!" he shouted.
Trump was speaking at at the Conservative Political Action Conference (CPAC) in Maryland. CPAC is considered the biggest annual event in American conservative politics.
Like this story? Share it with a friend!