NRA leader LaPierre draws fire from liberals over call for armed guards in schools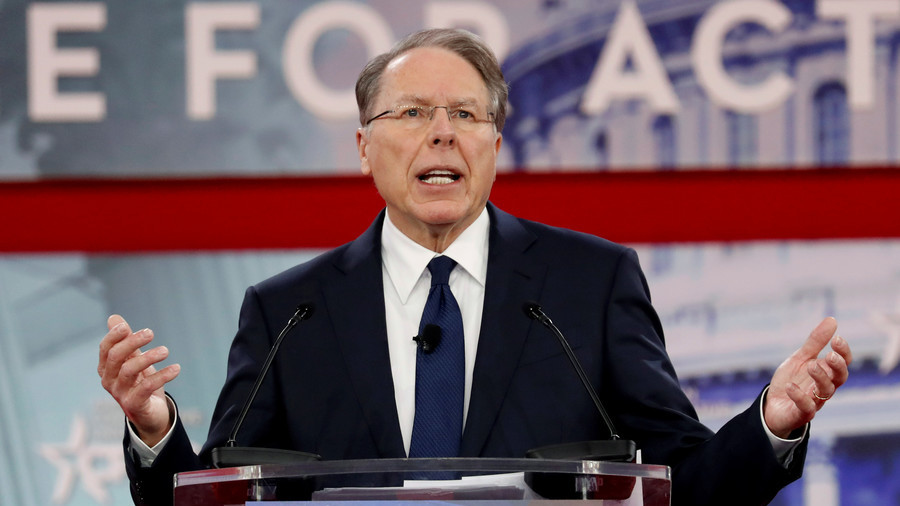 The National Rifle Association's executive Wayne LaPierre lashed out at "elitist" Democrats for exploiting the Florida school shooting and "hating" freedoms, while liberals reacted angrily to his call for armed guards at schools.
No love was lost between the NRA's executive vice-president and liberal gun control supporters as LaPierre gave his speech at the annual Conservative Political Action Conference (CPAC) near Washington, DC on Thursday. The NRA executive accused the Democratic party of using last week's Florida school shooting to abolish the Second Amendment right to bear arms.
"The opportunists wasted not one second to exploit tragedy for political gain," LaPierre said. "The Democrats hate the NRA. They hate the Second Amendment. They hate individual freedom."
"Absolute control in every corner of our government is their ultimate dream. These intellectual elites - they think they're smarter than we are... and they think they're better than we are. They truly believe it and you know it," he added.
LaPierre called for "security shields" of armed guards around all schools as "the only way to stop a bad guy with a gun is a good guy with a gun." Banks, airports, workplaces, sports events, movie stars and politicians "are all more protected than our children at school," Lapierre said.
He went on to accuse the gun control lobby of an attempt to "sweep right under the carpet the failure of school security, the failure of family, the failure of America's mental health system, and even the unbelievable failure of the FBI," which admitted last week it failed to act on a tip-off about the Florida shooter Nikolas Cruz.
Liberals quickly hit back at LaPierre's comments, in turn accusing him of using the tragedy for his own gains.
"Gun manufacturers would profit immensely from militarizing our schools," tweeted Shannon Watts, founder of the gun control campaign Moms Demand Action.
Austin Stang of the anti-Trump group Gun Control Now said LaPierre "made it very clear here that the NRA is playing politics by rejecting any and all democratic ideas merely because they don't like the Democrats."
Twitter conservatives, however, lauded the NRA leader's words. NPR News political writer Dan Gonyea called the speech "defiant", while Carmine Sabia hailed LaPierre as "a champion for our rights."
One the comic relief side of things, there was former Bill Clinton White House staffer Claude Taylor claimed the NRA had received millions from… Russian President Vladimir Putin!
Like this story? Share it with a friend!