NYT columnist David Brooks under fire for call to 'respect' gun owners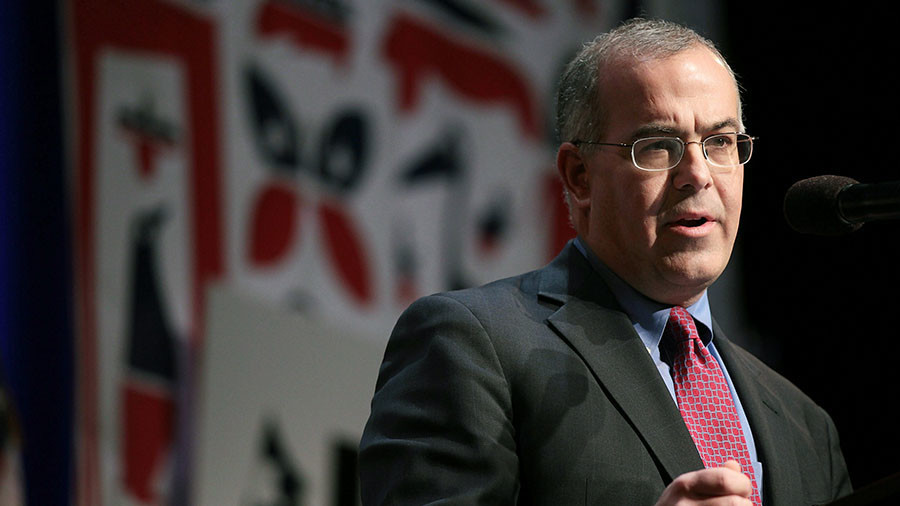 New York Times columnist David Brooks has ended up in hot water on Twitter. Brooks wrote an opinion piece suggesting gun owners need to be respected following the outrage after the latest high school shooting.
In Monday's column — entitled 'Respect first, then gun control' — Brooks calls for an injection of understanding, and cooperation between 'Red America' and the rest of the country.
"The anger inevitably gets directed at the NRA, those who support gun rights, and the politicians who refused to do anything when children die." he writes.
"Many of us walked this emotional path." he reminds us.
Instead Brooks asks readers, why can't both sides just sit down and hug it out?
"So if you want to stop school shootings, it's not enough to vent and march. It's necessary to let people from Red America lead the way, and to show respect to gun owners at all points.", he writes.
So Brooks concludes that action will get America nowhere. What America needs, is respect — for gun owners, that is.
After all, "the people who defend gun rights believe that snobbish elites look down on their morals and want to destroy their culture."
On Twitter, Brooks' ambitions for bipartisan fraternity were skewered by sceptical commentators, with 'David Brooks' becoming a trending topic on Twitter on Tuesday.
The issue of gun legislation and culture has dominated national headlines in recent days, coming after the mass shooting at Stoneman Douglas High School in Florida on Wednesday.
Large protests took place at the weekend to demand that politicians take action to restrict guns, while President Donald Trump has signalled he may support tighter background checks on gun purchases. Alleged shooter Nikolas Cruz was armed with an AR-15 semi-automatic rifle when he carried out the massacre which left 17 people dead and 15 others injured.
If you like this story, share it with a friend!
You can share this story on social media: