'We call BS': Large protest demands gun control after Florida school shooting (PHOTOS)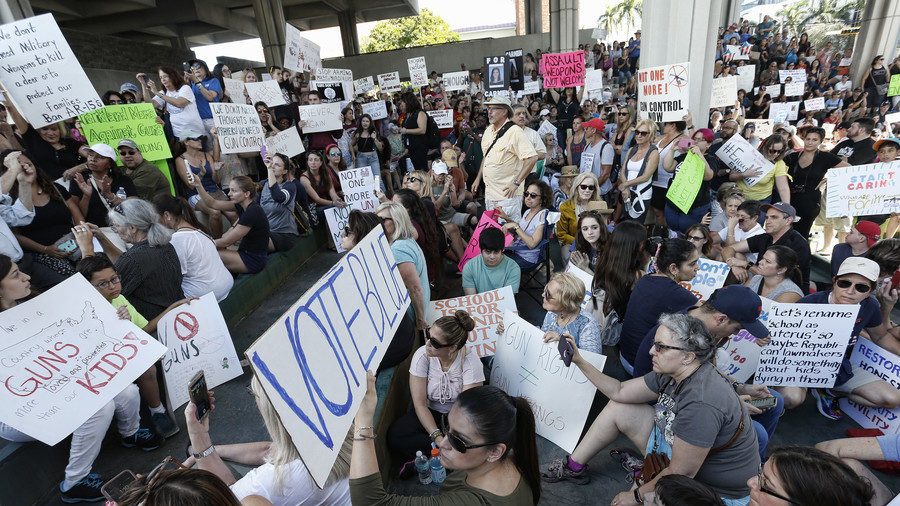 A large and emotionally charged crowd gathered outside a Florida federal courthouse, demanding that politicians take action to restrict guns in the wake of this week's deadly school shooting in the state.
On Saturday, the rally in Fort Lauderdale was addressed by students and a teacher from Stoneman Douglas High School where the massacre took place on Wednesday.
Several speakers condemned the National Rifle Association (NRA), local newspaper The Sun-Sentinel reported. The protesters called for restrictions to be placed on the sale of assault weapons and for more stringent background checks to be introduced.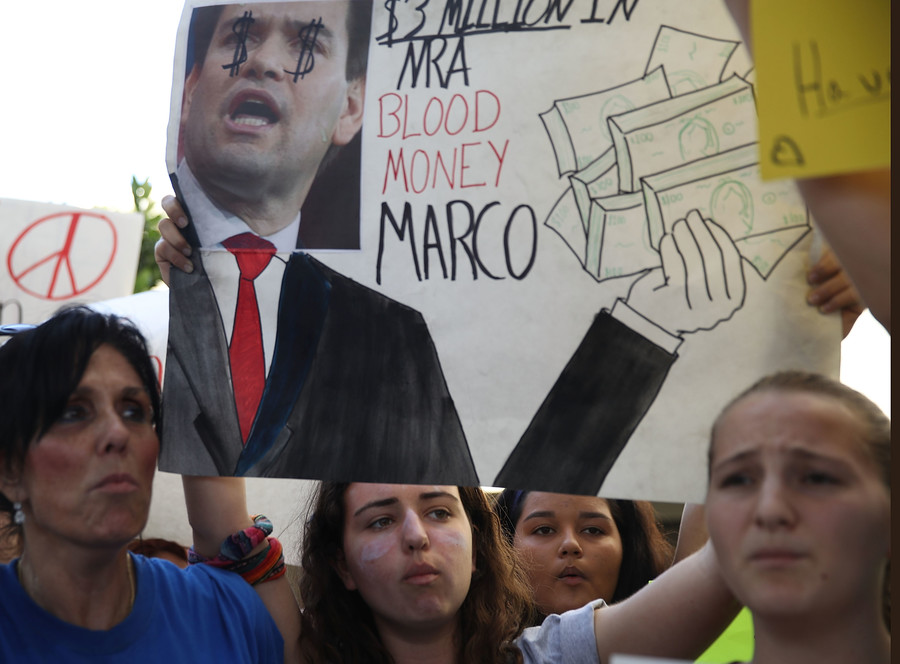 Mentions of the NRA drew loud boos from the assembled crowd. One student, Emma Gonzales, criticized politicians who take campaign contributions from the association.
READ MORE: Florida school shooter was part of NRA-sponsored air-rifle school squad – report
"They say a good guy with a gun stops a bad guy with a gun," she said to the crowd, who responded: "We call BS."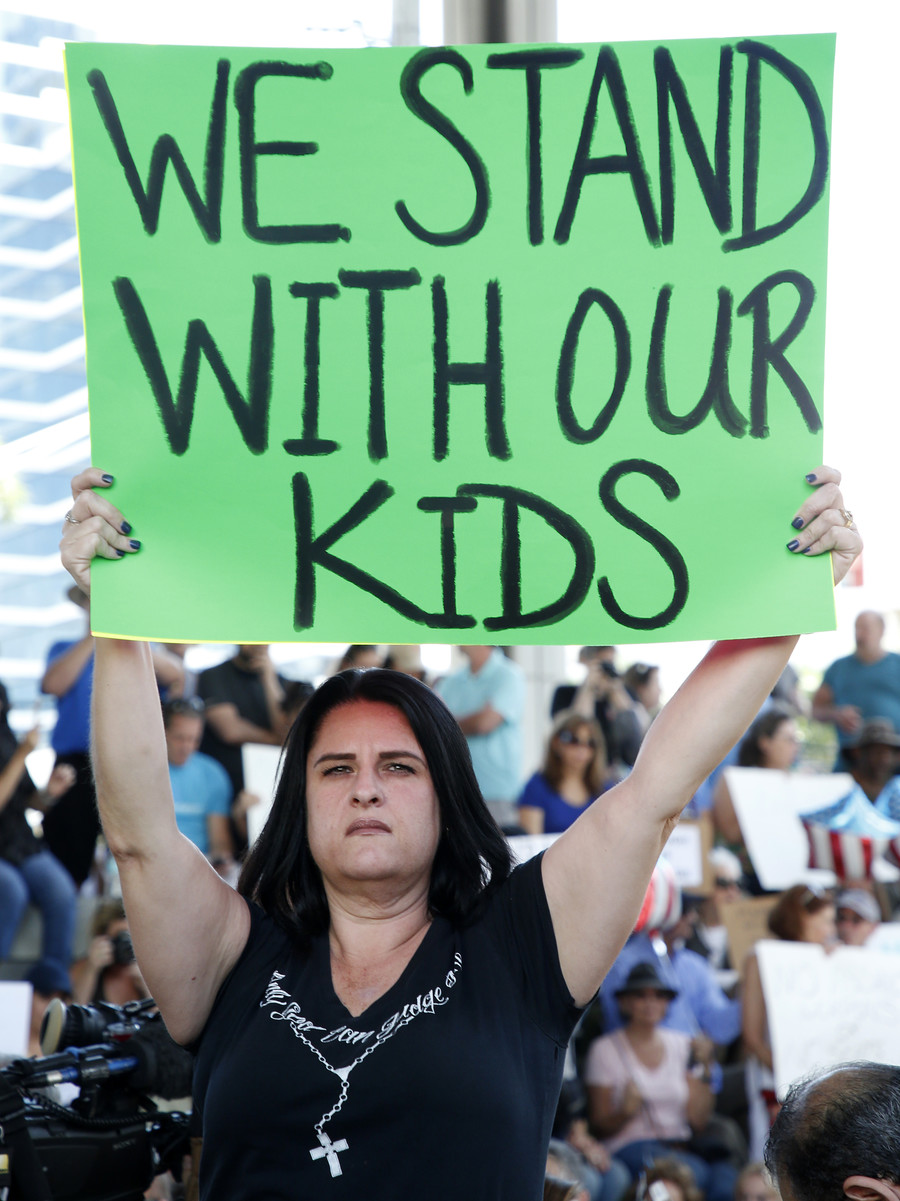 "Every single person up here today - all these people should be at home grieving - but instead we are up here standing together, because if all our government and president can do is send thoughts and prayers, then it is time for victims to be the change we need to see," Gonzalez told CBS News.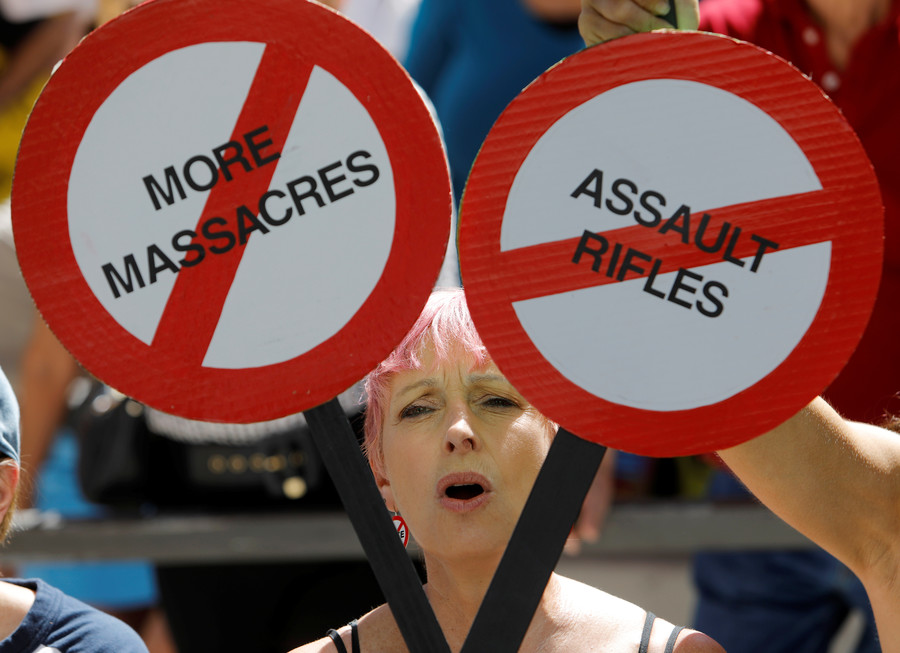 Alleged shooter Nikolas Cruz was armed with an AR-15 semi-automatic rifle when he carried out the deadly attack, which left 17 people dead and 15 others injured.
Broward Schools Superintendent Robert Runcie vilified the weapon while addressing the crowd. "People don't need automatic rifles...AR 15 is not a recreational item," he said.
Think your friends would be interested? Share this story!
You can share this story on social media: