War opens as Cruz, Rubio go against CNN over gun law interviews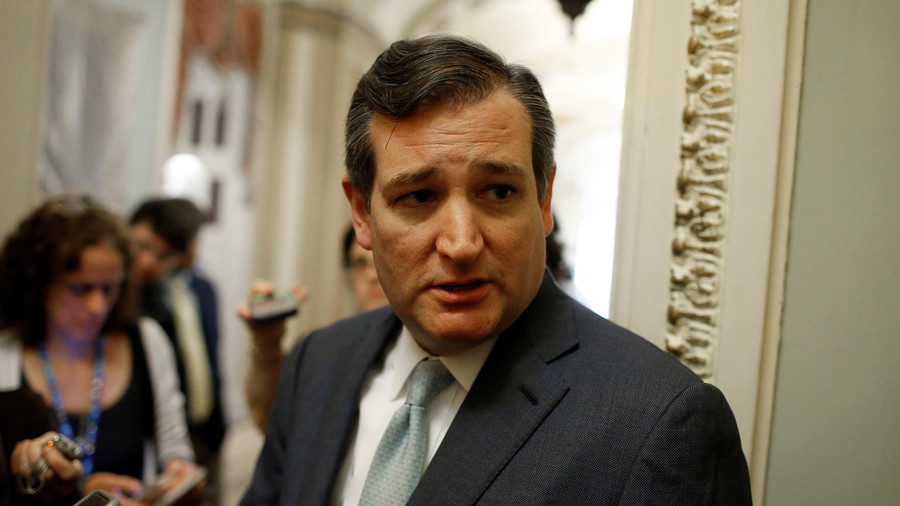 Senator Ted Cruz (R-Texas) rebuffed CNN host Christopher Cuomo's claims that Republicans are too scared to talk about gun crime. The angry spat came after the recent deadly mass shooting at a high school in Florida.
On Thursday, CNN host Cuomo accused top Republicans of shunning appearances on the network in the wake of the school shooting. He claimed their absence on CNN was because they didn't want to be asked about gun violence.
"They're all on Fox, the mothership, because they don't want to be asked about this," the CNN host said on his program New Day. "What are they afraid of?"
Cuomo took aim at Senators Marco Rubio (R-Florida) and Cruz specifically. "Rubio calls it an inexplicable tragedy. It is the most easily explained tragedy you can have. He knows why this happens. Then you have Ted Cruz. None would come on this morning."
However, a disgruntled Cruz fought back on Twitter on Friday, claiming that he had indeed appeared on CNN but the network refused to air his "15-min exclusive" interview.
"That's funny, I spoke to CNN for 15 mins yesterday about proactive solutions to prevent gun violence (like passing the Grassley-Cruz bill—which Dems filibustered—that would add $300 million for school safety) yet CNN has aired NONE of it. Why not air the (entire) interview?" Cruz wrote on Friday.
Cuomo responded in a series of Tweets, challenging the Texas Senator to appear on his New Day program.

Meanwhile, US Senator for Florida Marco Rubio accused CNN of using a "deliberately distorted & inflammatory headline" in his own interview with the network which read: "Rubio: Gun laws wouldn't have prevented Parkland."
In the interview published Thursday, Rubio commented on gun restrictions in Florida in the wake of the mass shooting.
Think your friends would be interested? Share this story!
You can share this story on social media: