Ted Cruz: My Twitter account 'liked' porn video due to 'staffing issue'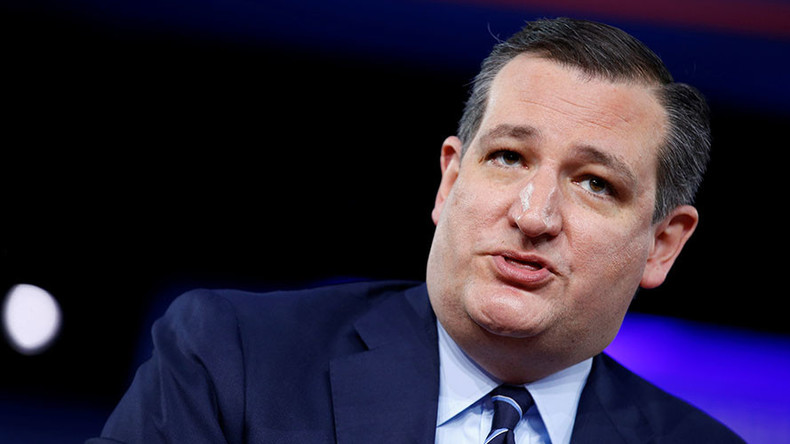 Conservative Republican Senator Ted Cruz has blamed a "staffing issue" after his Twitter account 'liked' a porn video on Monday night, prompting a deluge of reactions on the social media site.
The tweet was posted by the @sexuallposts account and it featured a 2 minute 20 second clip of a hard core porn film.
The tweet was later "unliked" by the account, but not before it had begun to spread like wildfire across the social network.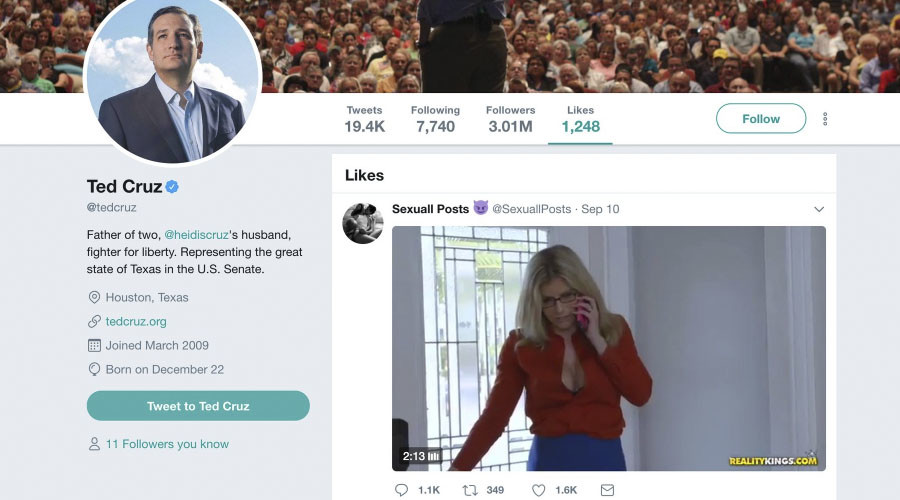 Cruz later blamed the debacle on a "staffing issue." Speaking to reporters in Washington, DC, he said that it appears that one of his team accidentally hit 'like' and realized the error only hours later, after the internet had erupted, The Washington Post report.
"There are a number of people on the team who have access to the account," Cruz explained.
"It was a staffing issue and it was inadvertent, it was a mistake, it was not a deliberate action… We're dealing with it internally but it was a mistake, it was not malicious conduct."
In the midst of the fiasco Cruz's communications director, Catherine Frazier, posted a tweet that sought to take the blame off Cruz or someone on his team.
The offensive tweet posted on @tedcruz account earlier has been removed by staff and reported to Twitter

— Catherine Frazier (@catblackfrazier) September 12, 2017
Not everyone was convinced by this stance.
Cruz tried to make light of the issue, saying he might have tried to garner similar attention during the presidential campaign if he knew it would generate so much interest.
"This was not how I envisioned waking up this morning," he said. "Although, I will say that if I had known that this would trend so quickly, then perhaps we should have posted something like this during the Indiana primary."
The @sexuallposts account was quick to embrace the publicity, changing its bio to include the line "Follow for the Same Porn @TedCruz Watches".
Cruz's college roommate Craig Mazin also offered his thoughts as jokes about the porn video 'like' came pouring in.
This is not Cruz's first public brush with pornography. During the presidential election last year, his campaign was forced to halt production on an advert attacking rival Republican Marco Rubio after it emerged it featured softcore porn actress Amy Lindsay.