Jimmy Kimmel's tearful gun-control rant sparks online row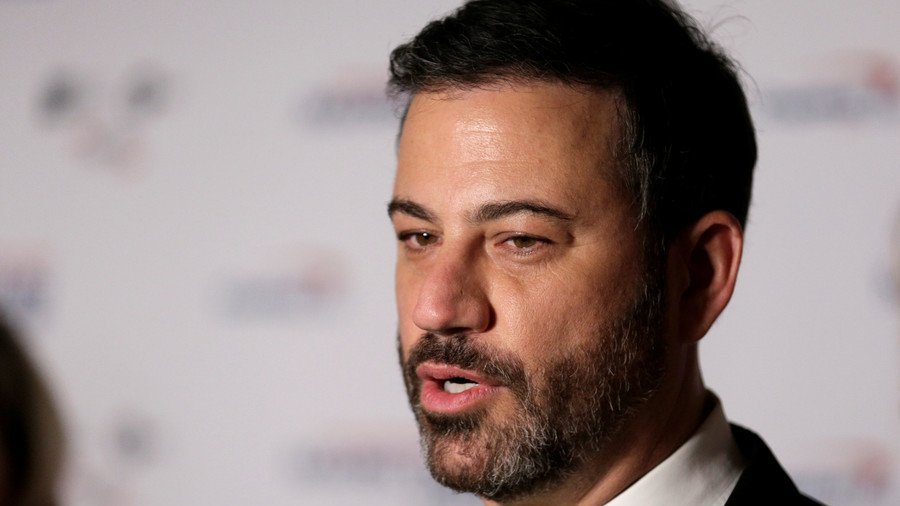 Talk show host Jimmy Kimmel has been praised and criticized over his tearful TV tirade lambasting President Donald Trump for a lack of gun control. The Twitter row highlighted hypocrisy on both sides of the 2nd Amendment debate.
Kimmel launched a five-minute stand-up onslaught over Trump's comments on the Florida school shooting during the Thursday night edition of Jimmy Kimmel Live. Trump tweeted that there were "so many signs that the Florida shooter was mentally disturbed."
"I agree, this is a mental illness issue because if you don't think we need to do something about it, you're obviously mentally ill," Kimmel said.
READ MORE: Great gun divide: School shooting survivors vent fury at Fox News analyst
Kimmel warned Trump: "don't you dare" say it was "too soon" to talk about the gun control issue, which he has said after previous shootings. "Children are being murdered," Kimmel said, with tears welling up. "You still haven't done anything about this. Nothing. You've literally done nothing."
The host said Trump should instead urge Republicans to back gun control legislation. "Tell these congressmen and lobbyists who infest that swamp you said you were going to drain, force these allegedly Christian men and women who stuff their pockets with money from the NRA year after year after year, to do something now. Not later. Now."
Kimmel received praise from fellow liberals like fellow TV host Ellen Degeneres and recording artist Moby.
However, conservatives criticized Kimmel, calling him a "crybaby" and even comparing him to hyperbole-prone conservative broadcaster Glenn Beck, who has also been ridiculed for bursting into tears on-air.
Other Twitter users pointed out that there were many shooting while former President Barack Obama was in office, yet nothing was done.
Radio host Larry Elder took an apparently sarcastic tone:
Joe Conti, host of the Conti Tonight Show, tweeted a meme that contrasted calls for gun control with those for teachers to be armed to defend themselves and their students against gun rampages:
On Wednesday Jimmy Kimmel Live writer Bess Kalb tweeted the amounts of donations lawmakers received from the National Rifle Association (NRA).
"This is a pandemic that's killing children," Kalb said in another tweet. "And it's perpetrated by hypocrites who preach a doctrine of 'life' but take money from a profit-driven gun lobby."
You can share this story on social media: