Teen arrested over Snapchat post threatening 'Round 2 of Florida'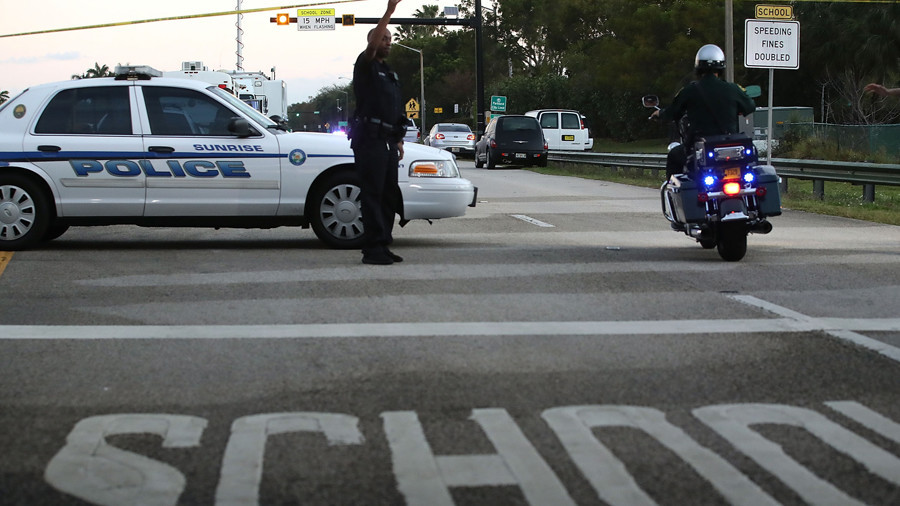 A ninth-grader was arrested after threatening students and staff at a school in eastern Spartanburg County, South Carolina with "Round 2 of Florida tomorrow" via Snapchat, according to the local sheriff's office.
The minor, whose name cannot be revealed due to his age, was charged with disturbing schools, and was transported to the Department of Juvenile Justice facility in Greenville.
Lieutenant Kevin Bobo of the Spartanburg County Sheriff's Office said another student had showed their father a Snapchat picture of a Broome High School freshman wearing a mask and holding what appeared to be an assault rifle, WSPA reported.
School officials were alerted early on Thursday morning. According to Spartanburg School District 3 officials, enhanced security is being provided at Broome High School to ensure students' safety.
The suspect told police that the Snapchat post was an innocent joke. "After informing the suspect and his parents of the law violation, the suspect stated his Snapchat post was just intended as a joke, and that he didn't have any serious intentions," Lt. Bobo stated, as cited by Fox News.
The suspect's parents allowed deputies to search their home. The sheriff's office said the mask and the weapon, which turned out to be a pellet gun, were discovered. The student who tipped off local authorities was lauded for their courage.
"The district would like to commend the student who came forward with information. It is this kind of courage to speak out that can and will prevent tragedies," District 3 Superintendent Kenny Blackwood reportedly said in a statement.
South Florida residents were alarmed by the post entitled "Florida Round 2" for fear their schools could be the next target following the Parkland massacre in which 17 people were killed and many more injured at the Marjory Stoneman Douglas High School, where a former student opened fire on Wednesday.
Broward Sheriff's office said that anyone who comes across posts that appear to be threatening in nature should notify authorities so they can "investigate the validity and attempt to identify the source."
"Should any violations of laws or threats to public safety be found, the poster will be prosecuted to the fullest extent of the law," it noted.
On Thursday, Nikolas Cruz, the 19-year-old suspect in the Parkland high school shooting, was charged with premeditated murder of 17 people and with wounding another 14. He confessed to being the attacker, according to the BSO's report, cited by AP. He told the interrogators that he "began shooting students that he saw in the hallways and on school grounds" on Wednesday, and that he had "brought additional loaded magazines to the school campus and kept them hidden in a backpack until he got on campus to begin his assault," according to the report.
A judge ordered Cruz to be held without bond. His public defender said that the teen was sad and remorseful. Cruz was fully aware of what was going on and is a "broken human being," his lawyer stated.
According to officials, Cruz had been dealing with mental-health issues for some time, but the teen was able to purchase a gun legally in Florida.
In the wake of Wednesday's deadly school shooting, Governor Rick Scott said he wants to make sure people with mental-health issues "do not touch a gun" in Florida.
"The violence has to stop. We cannot lose another child in this country to violence in a school," Scott said. "If someone is mentally ill, they should not have access to a gun… None of us want anything like this to happen again."