Van driver detained after being found near Trump's motorcade with a gun
Published time: 19 Feb, 2018 18:29
Edited time: 26 Feb, 2018 17:07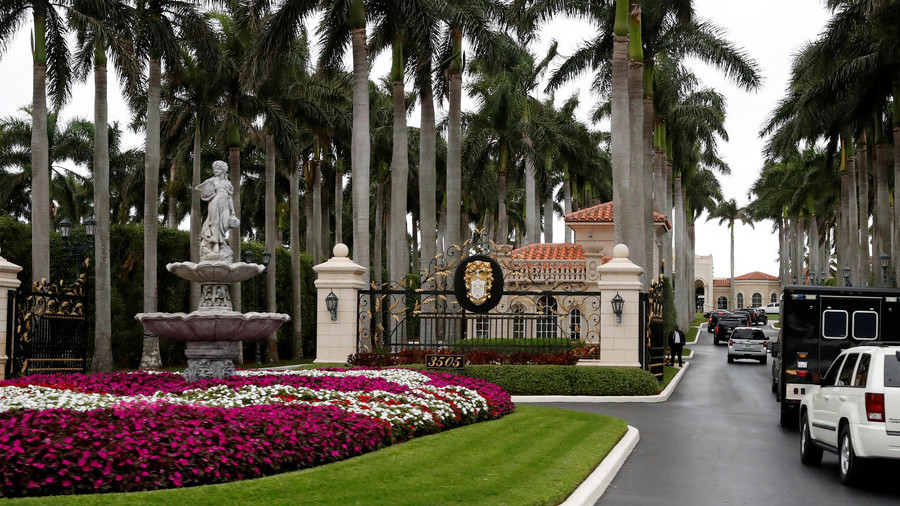 A van driver, who was carrying several journalists covering stories for President Donald Trump, was stopped and detained by Secret Service in Palm Beach, Florida while en-route to the president's golf course.
The driver was pulled over and detained near Trump's Mar-a-Lago club when a handgun was found in his bag during a routine security check on Monday, according to Reuters.
We've had an interesting morning at Mar-a-Lago. While POTUS was getting ready to golf and we were getting swept, our press van driver was found with a personal firearm in his bag. So now our wranglers are driving us -- after a small fender bender in the Mar-a-Lago parking lot.

— Katie Rogers (@katierogers) February 19, 2018
After being questioned, the driver told security that he forgot to leave the firearm in another vehicle. The suspect is a contractor, not an official White House employee.
Eventful little morning at Mar-a-Lago: Driver of our press van was detained after Secret Service found a gun in his bag. Another driver grazed a parked car in the lot. POTUS is now dropped off at golf course. We are holding at airport.

— Josh Dawsey (@jdawsey1) February 19, 2018
The journalists were not permitted to enter the compound and their vehicles were commandeered by White House staffers. One of the staffers grazed a Secret Service vehicle, causing minor damage.
Although the suspect was questioned off-site in a tent, he was not placed under arrest.
Monday's incident comes during a very tense debate over gun legislation in Florida, after 17 people were killed at the Parkland High School by 19-year-old mass shooter Nikolas Cruz.
In another incident last November, an angry Florida driver tried to cut Trump's motorcade off with his van while the president was on his way to the same location.