'New rules of engagement' for US troops in Afghanistan - Trump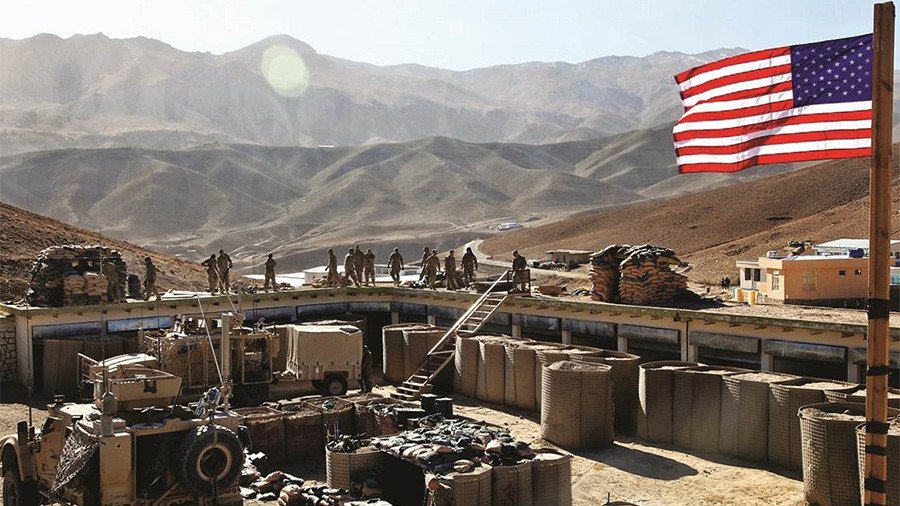 During his first State of the Union address, Donald Trump said that US forces in Afghanistan would no longer be "undermined by artificial timelines," adding that "new rules of engagement" have been in force for some months.
"As of a few months ago, our warriors in Afghanistan have new rules of engagement. Along with their heroic Afghan partners, our military is no longer undermined by artificial timelines, and we no longer tell our enemies our plans," the US president said in his address on Tuesday.
On Monday, Trump announced that there would be no talks with the Taliban. "I don't think we're prepared to talk right now. It's a whole different fight over there. They're killing people left and right… We don't want to talk to the Taliban," he told reporters at the start of a meeting with members of the United Nations Security Council at the White House.
Afghanistan has suffered a spate of terrorist attacks lately. On Monday, the Marshal Fahim Military Academy in the Afghan capital of Kabul came under attack with a series of explosions, with at least five officers killed and 10 people injured. Islamic State (IS, formerly ISIS) claimed responsibility for the attack.
At least 95 people were killed and more than 150 injured by an explosion in a central district of Kabul on Saturday, close to where several embassies and government buildings are located. The Taliban claimed responsibility for the carnage.
The explosion came just a week after a deadly attack on the Intercontinental Hotel in the city, which was also claimed by the Taliban. At least 20 people were killed in the assault.
Condemning the deadly blast in Kabul, the US president said on Monday that "We're going to finish what we have to finish, what nobody else has been able to finish, we're going to be able to do it."
Taliban targeted innocent Afghans, brave police in Kabul today. Our thoughts and prayers go to the victims, and first responders. We will not allow the Taliban to win!

— Donald J. Trump (@realDonaldTrump) 27 января 2018 г.
However, Sultan Mehmood Hali, retired group captain with the Pakistani Air Force, told RT that, instead of making futile threats, Trump should revise his faulty strategy in Afghanistan, which has created enemies and caused collateral damage.
"More threats are only going to create more mayhem, but it is not going to bring peace into the region," he said.
Defense Secretary James Mattis stated in September that "exactly over 3,000" additional US troops would head to Afghanistan as part of Trump's new strategy to win the longest war in American history, which has dragged on for almost 16 years. Trump unveiled the strategy in August, saying that retribution against terrorist groups in Afghanistan would be "fast and powerful."




You can share this story on social media: