GM's self-driving car challenges federal safety standards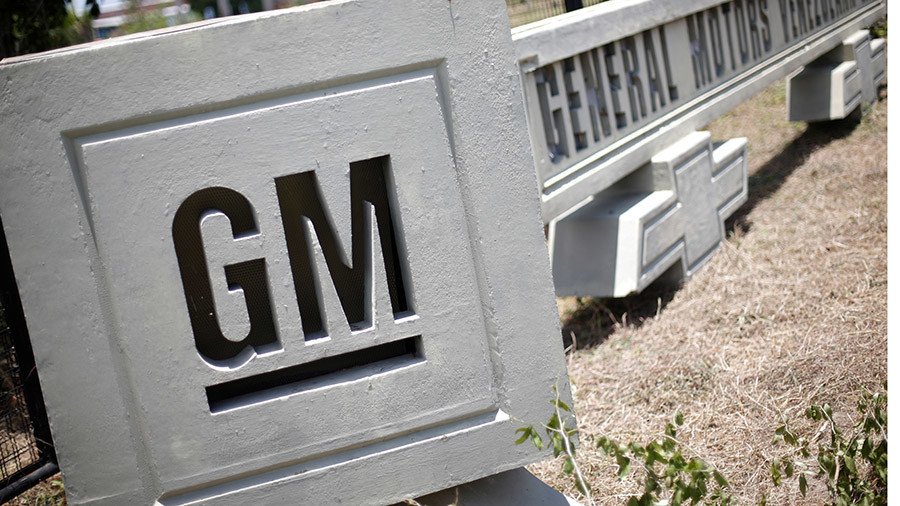 General Motors will soon unveil the self-driving Chevrolet Bolt, a car not equipped with pedals or a steering wheel, leaving control entirely to the vehicle's AI. US regulations, however, may not be keeping pace.
General Motors' new driverless car will be showcased in a test batch in San Francisco ride-sharing fleets, and will be the first production-ready car without the tools necessary for human control by 2019.
As GM made the announcement on Friday, shares in the company rose as high as 1.1 percent at 9:36am in New York, coming in at $44.68, GM's highest intraday trading level since November 29, Bloomberg Technology reports.
The new driverless cars will travel on a fixed route controlled by the Bolt's mapping system. GM is currently applying for permission from the federal government to run the test cars without a driver.
"What's really special about this is if you look back 20 years from now, it's the first car without a steering wheel and pedals," said Kyle Vogt, chief executive officer of Cruise Automation, a San Francisco-based unit that is developing the software for GM's self-driving cars, Bloomberg reports.
Vogt added that the new Chevy has redundant systems built in to back up the driving systems. The car will slow down, pull over at the roadside and stop if a problem occurs while it is in use.
GM, along with Alphabet Inc and startup Zoox Inc, have already demonstrated vehicles that can drive with so-called Level 4 autonomy, meaning cars that can drive without human intervention, but only in certain geographic areas, as defined by the Society of Automotive Engineers.
Even though these companies have tested Level 4 vehicles, most of the time they had a driver at the wheel to make sure there isn't an accident if the system doesn't work properly.
Gill Pratt, CEO of Toyota Motor Corp's Toyota Research Institute, said removing the driver, as GM wants to, will really test the technology.
"If you're testing Level 4 technology with a driver, you're not really testing it at Level 4," Pratt said in an interview at the CES technology show in Las Vegas this week, Bloomberg Technology reports.
READ MORE: Technology of the future: Robots use foresight to imagine actions (VIDEO)
GM said it has filed a petition with the National Highway Traffic and Safety Administration (NHTSA) to test the cars, however, current auto-safety standards in the US require vehicles have controls for drivers, such as foot pedals and a steering wheel.
If NHTSA approves GM's petition for their machine-only cars, the company will still need to get permission from different states to legally run them.
As of right now, only seven states allow the technology in the Bolt to be tested without a safety driver, GM's chief counsel and policy director for transportation as a service, Paul Hemmersbaugh, said, Bloomberg reports.
You can share this story on social media: