Car attempts to escape owners in dramatic chase (VIDEO)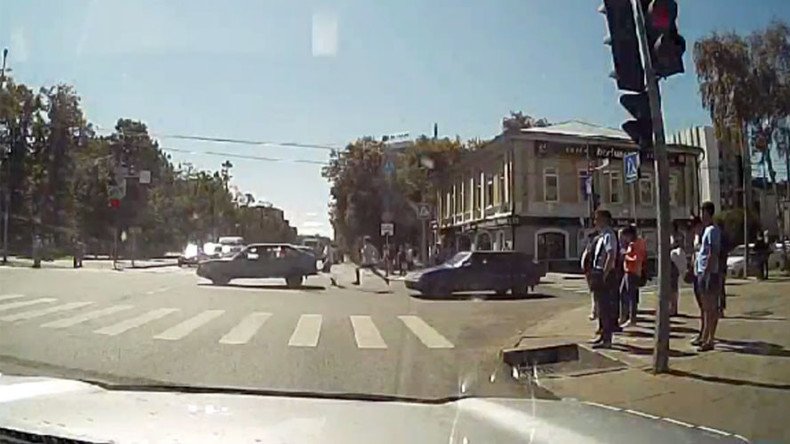 Three men in Russia found themselves getting some unexpected exercise when their car made a daring getaway attempt.
Video from the intersection in Tyumen, taken on 7 July, shows the driverless car being chased by the men. The vehicle became sentient after they attempted to jump start it, which ended successfully if clumsily.
You can share this story on social media: