Volkswagen slapped with new $3bn penalty over diesel emissions scandal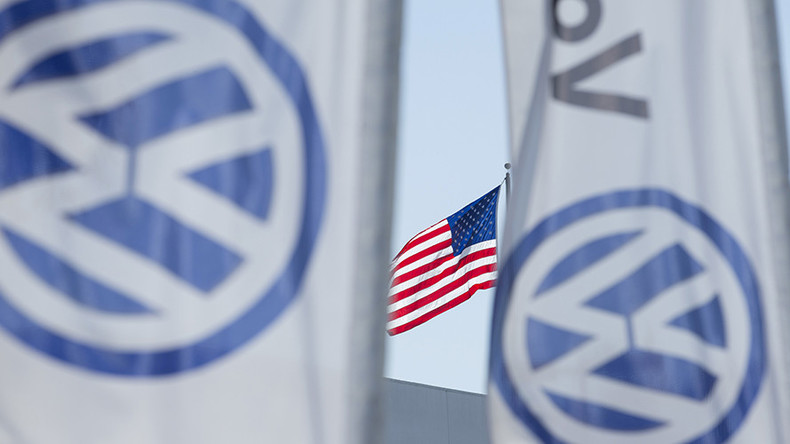 German car maker Volkswagen will pay an additional €2.5 billion ($3 billion) fine for installing emissions cheating software in its diesel vehicles. The scandal has now cost the company around $30 billion.
"The reason is an increase in provisions relating to the buyback/retrofit program for 2.0l TDI vehicles, which is part of the settlements in North America that is proving to be far more technically complex and time-consuming," the company said in a statement on Friday.
The group has recalled around 11 million vehicles worldwide since admitting two years ago it cheated on emissions tests in the United States.
Shares in the company were down 1.27 percent on the news.
"The size of the provision is surprisingly large, considering the numbers of cars involved isn't very large," said Juergen Pieper, a Frankfurt-based analyst with Bankhaus Metzler, as quoted by Bloomberg."It shows VW remains some distance from coming through the scandal."
The VW penalty is the largest criminal fine ever negotiated by the US government for any car maker, more than the fines levied in recent years against Toyota, General Motors, and Japanese airbag supplier Takata.
On Wednesday, German prosecutors said they had arrested a second employee of the luxury carmaker Audi, which belongs to VW, and is also involved in its emissions cheating scandal.
German media claim the person is Wolfgang Hatz, who stepped down from his post on Porsche's management board last year after being suspended over the "dieselgate" investigation. He also worked as head of engine development at Audi from 2001 to 2007.
You can share this story on social media: