Former journalist gets 5yrs for Jewish center bomb threats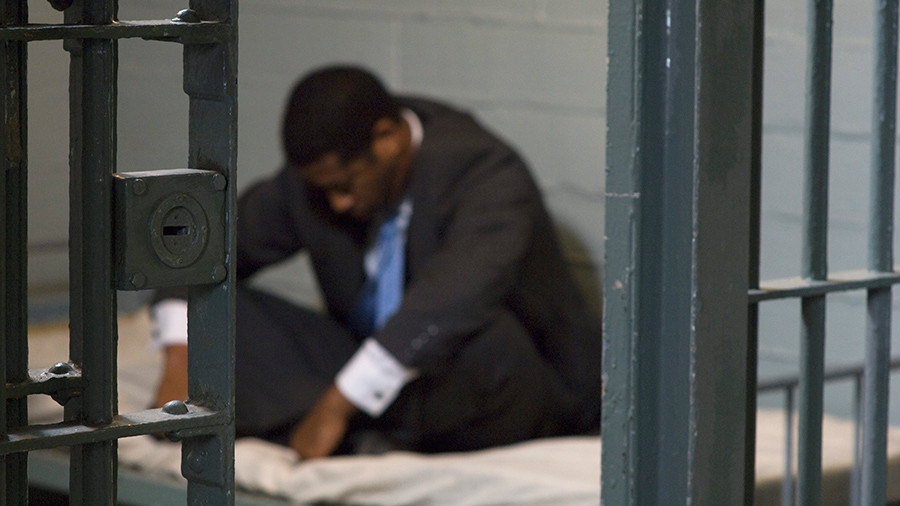 A former journalist has been sentenced to 60 months in prison after admitting to terrorizing Jewish groups with bomb threats in a campaign to intimidate his ex-girlfriend. She says the NYPD ignored her calls for help.
Judge P. Kevin Castel sentenced former Intercept journalist Juan Thompson, 32, of St. Louis, Missouri Wednesday, and labeled the man's actions as domestic terrorism. Thompson was also sentenced to three years supervised release after he serves his sentence, according to a press release sent out by the US Department of Justice.
The former journalist's sentence is a year longer than the federal sentencing guidelines recommended by law.
Over a period of several months in 2016 and 2017, Thompson "communicated at least 12 threats to Jewish Community Centers (JCCs) and other Victim Organizations" in ex-girlfriend Francesca Rossi's and his name. He also "made false allegations" about Rossi to her employer, according to the DOJ press release.
Rossi said the abuse started shortly after the two had began their relationship.
For months, Rossi said she received threatening messages from her ex-boyfriends, but soon found out it was actually Thompson posing as the men. At the time Rossi found this out, Thompson had been fired from his job at the online publication, the Intercept, because he fabricated sources, Rossi said, according to a report by The Cut.
At Thompson's sentencing, Rossi told the court the New York Police Department (NYPD) failed to protect her when she reached out to them to report the situation with Thompson. Rossi claimed the Department did not act until the former journalist had "terrorized" the entire country with his behavior, The Cut reported.
"The reality is that I asked for help from law enforcement over 20 times," Rossi said. "I asked for restraining orders to stop him. I was told by police, verbatim, 'It will get worse and then we can try to help.'"
Following her alleged pleas for help, Thompson continued terrorizing Rossi. He told the NYPD that Rossi was planning to "shoot up" a Brooklyn police station, and even sent an email to a news station with a death threat against Rossi and the NYPD's chief of police.
After this, Thompson began calling in bomb threats against JCC's in January and February of 2017, at a time when those kinds of threats were on the rise. Thompson was arrested on March 3, 2017 after the FBI got involved in the investigation.
"The charges of 'cyberstalking' and 'hoax threats' Juan pled guilty to are inextricably linked," Rossi said, according to The Cut. "If the police had recognized the stalking and abuse as domestic violence when I reported it, many times, hundreds of people's lives would be different."
READ MORE: Former student charged for racist graffiti on Michigan campus
Rossi added: "This is not an 'internet crime,' technology may have facilitated it, but all of this occurred in real life."
She then went on to further explain the alleged failings of the NYPD in this case.
"The police diminished my abuse because my life-threatening attacks came from phones and computers. This is what domestic violence looks like now. My abuse was not legitimized until an entire community, and the country was terrorized."
In April, 19-year-old Michael Kaydar, a joint Israeli-US citizen, was arrested in Israel after allegedly phoning in over 100 bomb threats to JCC's and Jewish day schools in 33 states in the US since January 2017.
You can share this story on social media: