Former student charged for racist graffiti on Michigan campus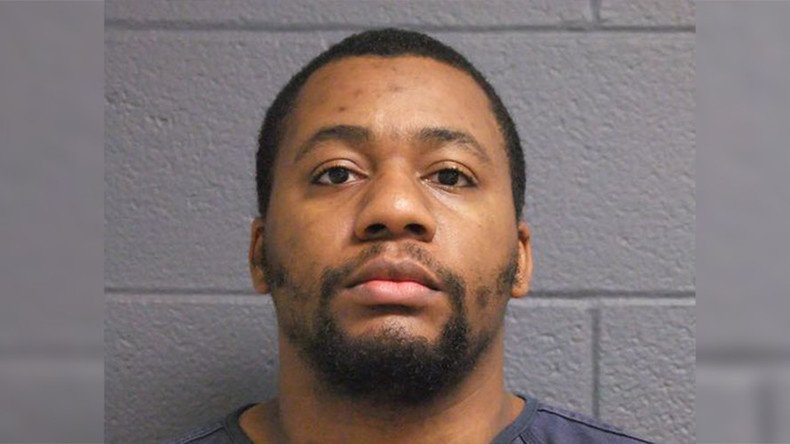 Police have charged a former Eastern Michigan University student over three incidents of vandalism that targeted African-Americans, including the spray-painting of 'KKK' and 'n*gger,' and the command to "leave" the school.
On Tuesday, the university was shaken when police announced the suspect was Eddie Curlin, an African-American. A preliminary hearing is set for November 9.
"To know that it was a person of color is hurtful," Jaiquae Rodwell told the Eastern Echo, the university newspaper. "As a black student, to know that another black person is using the N-word in a negative way is embarrassing."
Curlin was arraigned on three counts of malicious destruction of property, four counts of identity theft, and one count of using a computer to commit a crime, all related to vandalism incidents that took place on the Eastern Michigan University campus in the fall of 2016.
Among the incidents was the spraying of "KKK" in red, white, and blue paint on an outside wall of a dormitory last September, along with a racial slur telling blacks to "leave" the school.
In October, the word "n*gger" and an order for blacks to leave showed up on the exterior of Ford Hall, next to a campus monument to Martin Luther King, Jr. A third racist message was left in the men's restroom stall in the spring. All the graffiti targeted African-American students.
"It really has shocked our community," Judith Kullberg, an EMU political science professor and president of the faculty senate, told The Washington Post. "In this whole context of a very tense presidential election it has raised anxiety here considerably."
READ MORE: SUV driver who charged through group of student BLM protesters to walk free
Campus police committed over 1,000 hours to investigating the incidents, with the help of the FBI and the Michigan State Police. More than 60 people were interviewed and a reward of $10,000 was offered.
Students responded to the incidents last fall and winter by protesting, including marching to EMU President James Smith's home, and staging a sit-in at the EMU student center in November.
Curlin was an EMU student through the spring of 2016. He is currently serving up to five years at a Michigan prison for receiving stolen property. He was not involved in any criminal activity at EMU during his time as a student, according to campus Police Chief Robert Heighes.
"It was totally self-serving, it was not driven by politics and it was not driven by race," Heighes told the Eastern Echo.
This is not the first instance in which displays of racism or anti-Semitism were traced not to a hate group, but to a suspect belonging to the targeted minority.
In March, a 19-year-old Israeli citizen was arrested for a wave of bomb threats that were called in to Jewish centers and communities around the world. The months-long, multi-agency investigation led Israeli Police to the city of Ashkelon, where the suspect and his father were arrested. The FBI was able to trace the origins of the calls back to an IP address in Israel.
The Anti-Defamation League has recorded 165 bomb threats targeting Jewish institutions around North America since January, as well as in New Zealand and Australia in 2016.
The FBI investigated a spate of bomb threats made to Jewish centers in Florida, New Jersey, Delaware, Maryland, Tennessee, Georgia, Pennsylvania, South Carolina, and North Carolina, as well as similar threats to Delta Airlines.
You can share this story on social media: