Woman accused of sexual harassment quits US House race, blames Democrats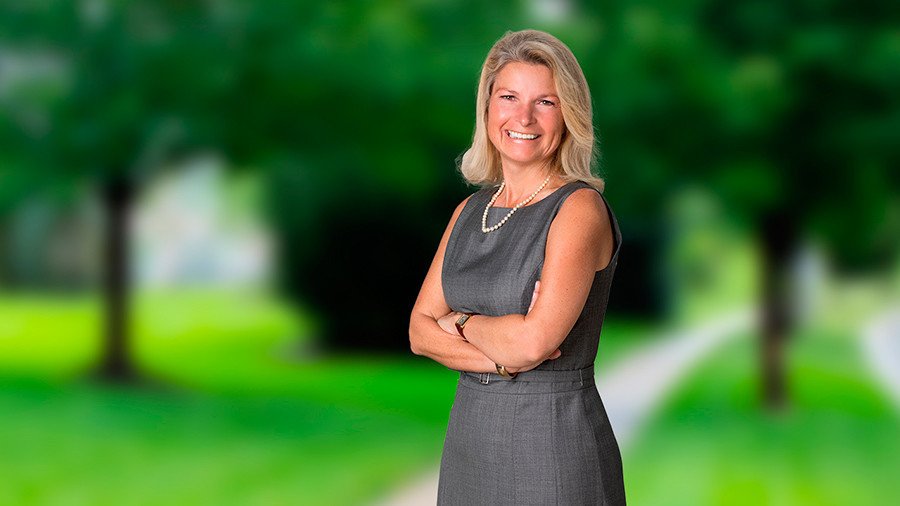 A Kansas woman who quit a run for Congress blames her own party's "zero tolerance" policy on sexual harassment. The Democrat was named in a 2005 lawsuit claiming she retaliated against a subordinate who rejected her advances.
Despite denying sexual harassment allegations, Andrea Ramsey announced on Facebook she would drop out of the race for Kansas' 3rd Congressional District on Friday morning.
"In its rush to claim the high ground in our roiling national conversation about harassment, the Democratic Party has implemented a zero tolerance standard," Ramsey, 56, wrote. She added that her campaign lost all support from the Democratic Congressional Campaign Committee (DCCC).
At the heart of the matter is a 2005 lawsuit filed against LabOne, in which a former male employee named Ramsey, an executive vice president of human resources at the time, accused her of sexually pursuing him on a business trip and ultimately firing him over his lack of interest in her. According to the Kansas City Star, citing multiple sources, LabOne settled with the man, Gary Funkhouser, in 2006.
Ramsey told the Kansas City Star that she had no recollection of the business trip, but she did acknowledge firing a man in her Facebook post.
"A termination decision is always the most wrenching, because it affects not only a person's livelihood, but also an individual's dignity and sense of self," she wrote, adding, "Sometimes employees don't take the decision well, and do things they wouldn't otherwise do because they are angry in that moment, seeking to retaliate."
LabOne, which has since been acquired by Quest Diagnostics, maintained at the time that Funkhouser's firing was not the result of discrimination or retaliation, according to the Star. Ramsey was not sued in the case, but only named in the complaint.
"Had those allegations, those false allegations, been brought against me directly instead of the company I would have fought to exonerate my name. I never would've settled," Ramsey told the Star. "And I would have sued the disgruntled, vindictive employee for defamation."
In her lengthy Facebook post, Ramsey noted two separate "moments" that the US currently finds itself in. One was the national conversation over sexual harassment, while the other was characterized as "where rough justice stands in place of careful analysis, nuance and due process."
Ramsey also said "these false allegations are disgraceful and demean" the sexual harassment issue being addressed nationwide.
The Kansas 3rd Congressional District is among the key 2018 races Democrats hope to swing back to their corner. US Representative Kevin Yoder, a Republican, represents the district where voters actually supported Hillary Clinton over Donald Trump in 2016, though by merely 1 percentage point.
"If anyone is guilty of sexual harassment or sexual assault, that person should not hold public office," DCCC spokeswoman Meredith Kelly told the Kansas City Star.
You can share this story on social media: