Flirting or sexual harassment? Swiss lawmakers get manual to spot the difference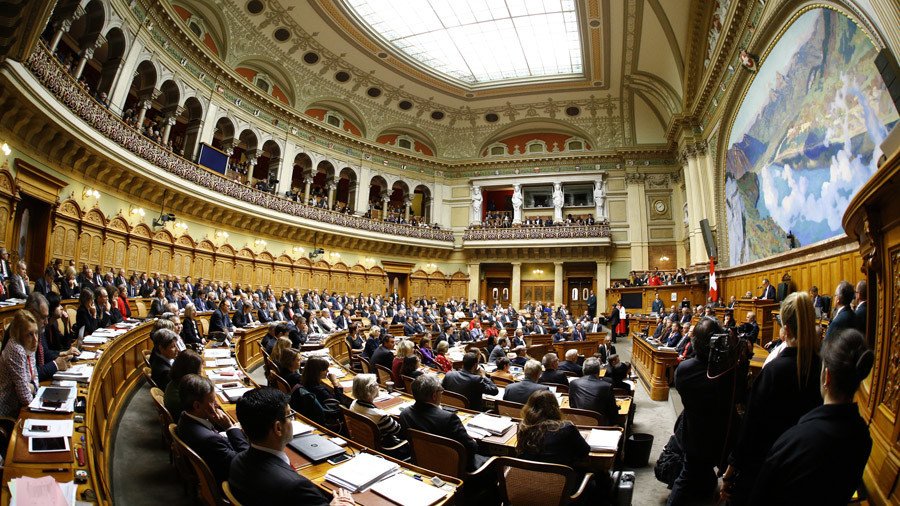 When does chatting without any hidden agenda become flirting, and flirting become sexual harassment? Lawmakers in Switzerland will know – all MPs have received a 'manual of manners' that focuses on dos and don'ts for flirting at work.
Spoiler Alert: According to the 'good conduct' guide, sexual harassment has no place in the parliament.
The guide specifically outlines the difference between "flirting" and "sexual harassment," Le Matin reported on Wednesday.
Flirting, according to the booklet, evolves in a "reciprocal" manner and is "mutually desired." It "respects personal boundaries, boosts self-esteem," and is a real "source of joy."
Sexual harassment, in contrast, involves a "one-sided approach, and is unwanted by the other side." It is "degrading, offensive, undermines one's self-esteem and violates personal boundaries."
The 'guide of good manners' may sound like a sex-education lesson in an elementary school, but "some people need to be reminded," Senator Geraldine Savary told the newspaper.
"It's like reminding people that eating apples is good for their health. We needed to restate these things for everybody. That said, 90 percent of men behave correctly," she said, without clarifying whether she was referring specifically to those in the Swiss parliament.
Another lawmaker, Mathias Reynard, said it was a good sign that the parliament is "taking the problem seriously, and will fight against sexism and sexual harassment."
Last week, a prominent Swiss MP, Yannick Buttet, was forced to resign as vice president of the Christian-Democrat Party after Le Temps newspaper reported that a police complaint was filed against the politician by his ex-lover following allegations of stalking. There have also been allegations of inappropriate behavior towards other women, the newspaper reported, citing multiple anonymous sources.
A special external body will be established to combat sexual harassment in the Swiss parliament following the scandal. From January 1, MPs affected by sexual harassment will be able to seek help over the phone or in person in Bern and Zurich, 20minutes.ch reported.
You can share this story on social media: