Ex-TYT reporter launches $23.5m lawsuit over HuffPost sex assault claims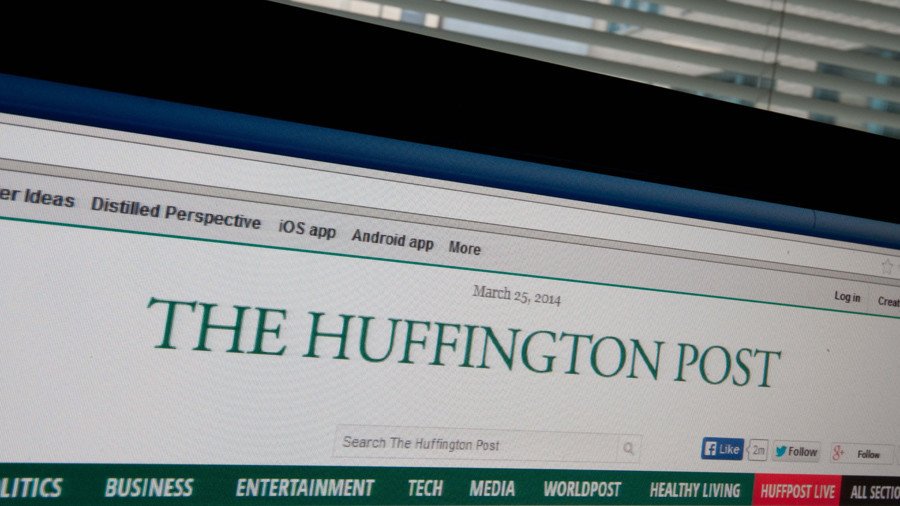 A former reporter for online newscasters The Young Turks (TYT) has filed a multi-million dollar lawsuit against the Huffington Post for publishing an article that accused him of sexual assault and ultimately led to his firing.
Jordan Chariton filed a lawsuit with the Supreme Court of New York Wednesday, alleging libel and defamation over a since-deleted post detailing allegations of sexual misconduct against him. Chariton is seeking $20 million in punitive damages from HuffPost for publishing what he called "egregious, reckless, malicious and unwarranted" claims. He also wants an additional $3.5 million for damages to his "personal and professional reputation, business opportunities and livelihood."
The article, written by Christian Chiakulas, a contributor for HuffPost and a former employee of Chariton's at the website Truth Against the Machine, accused the journalist of sexual misconduct against other former employees in an article entitled "Jordan Chariton Accused by Former Employees of Sexual Abuse, Harassment."
In response, Chariton said he had consensual sex with his accuser. The woman, who is married, had worked for him at the anti-corporate news site he'd founded.
Cenk Uygur, the founder of TYT, released a statement in the aftermath of the report saying that while TYT did not investigate whether any assault took place, they believed Chariton had committed "a clear firing offense" by sexually engaging with a subordinate at his other company. Uygur also said they were not aware of the scale of Chariton's side project and gave him the option to resign before firing him. Last month, Chariton expressed his intention to sue his former employer as well as The Intercept for publishing a report on the allegations.
While the Huffington Post removed the article after Chariton rejected the allegations, it refused to issue a retraction and did not remove the post from Google's indexing for news websites, according to Chariton.
The lawsuit contends that "the article in question was indexed to Google not once, not twice, but three times over - on Google's regular page, on Google's mobile site, and on Google news - after the promoting editor took overt acts to enter each listing on Google."
READ MORE: Jordan Chariton On The Collapse Of The Mainstream Media
The legal action claims that HuffPost contributor articles do not show up in Google Search engines until an editor at HuffPost approves and decides to promote them. Chariton also argues that Chiakulas did not disclose in the article that he was not a neutral reporter.
The suit accuses Chiakulas of outlining his attention to cause damage to the plaintiff on a Facebook chat before publication. "Ok, we're bringing this motherf***er down" and "let's add him to the list including Weinstein" are among the quotes attributed to Chiakulas in the suit.
Chiakulas told RT.com that, in his opinion, the lawsuit is "frivolous.""The Huffington Post did their duty by removing the contributor post that they couldn't independently verify," he said.
The allegation follows a recent wave of sexual misconduct accusations against powerful men in the media and beyond, set in motion by explosive revelations of sexual harassment and abuse about Hollywood producer Harvey Weinstein. RT has reached out to The Huffington Post for comment.
READ MORE: RT looks at how powerful men are protecting themselves against sexual harassment allegations
You can share this story on social media: