Sexual harassment scandals likely to boost US insurance liability industry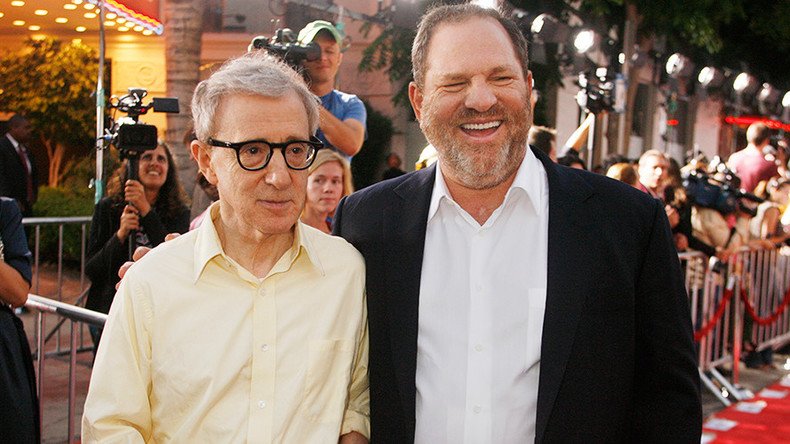 US corporations are spending up to two billion dollars a year to protect themselves against possible sexual harassment lawsuits from their employees. That sum is likely to rise in light of the current scandal gripping Hollywood.
Berkshire Hathaway Specialty Insurance, controlled by a billionaire investor Warren Buffett, has an issue-oriented offer in its product line. Employment Practices Liability Insurance (EPLI) provides up to $25 million in coverage for companies facing a wide variety of claims, including harassment, discrimination, and other "improper internet activity."
The cover started at the end of last year shortly after Gretchen Carlson's settlement with 21st Century Fox. The former Fox News anchor filed a lawsuit against Roger Ailes, then Fox News chairman and CEO, claiming sexual harassment. The company reportedly paid Carlson $20 million to settle the suit while Ailes was forced to resign.
Employer's liability insurance has emerged as a massive business in less than three decades. The first sensational case came to light in 1991, when Anita Hill accused Clarence Thomas of sexual harassment, her former boss at the Equal Employment Opportunity Commission and then a Supreme Court nominee.
In 2016, the US Equal Employment Opportunity Commission (EEOC) resolved 97,443 charges with over $482 million secured for victims of discrimination in private, federal and state and local government workplaces.
"Claims are so common now that it's more or less part of the cost of doing business," New Jersey employment lawyer Stephanie Gironda said as quoted by Business Insider.
The recent sexual assault scandals hovering around Fox News political commentator Bill O'Reilly and Hollywood producer Harvey Weinstein will likely boost the insurance business as more and more victims of sexual crimes come forward.
Sexual harassment suits are commonly resolved at the state or local level. Complaints are often handled at the federal level through the Equal Employment Opportunity Commission and the National Labor Relations Board.
"They have been very aggressively protecting employees. I think we generally expect that this new administration will be very different in that approach, and they'll be much more business-friendly," said Thomas Hams, the leader of Aon Financial Services Group, national EPLI practice.
You can share this story on social media: