Sexual misconduct 'everywhere': Letter from 200+ women in US national security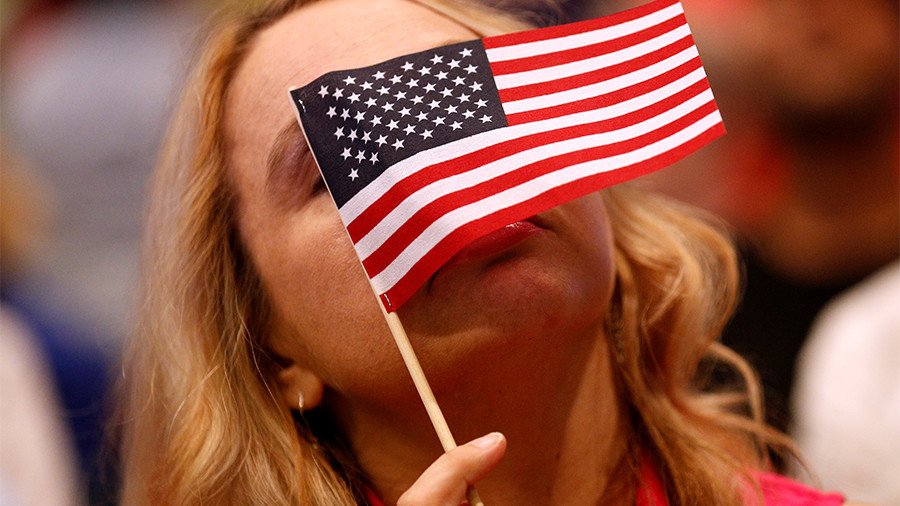 More than 200 women who work in the US national security apparatus alleged in an open letter that they or someone they know survived sexual harassment, assault and abuse.
Published Tuesday evening under the hashtag #MeTooNatSec, the letter was signed by 223 women currently or previously employed in national security jobs around the world, including diplomats, civil servants, military members and development workers.
"This is not just a problem in Hollywood, Silicon Valley, newsrooms or Congress," the letter said. "It is everywhere. These abuses are born of imbalances of power and environments that permit such practices while silencing and shaming their survivors."
Signatories to the open letter include women employed at the Department of Defense, State Department, United States Agency for International Development, the Air Force, the National Security Council and others.
The letter calls for national security agencies to "take a comprehensive set of actions to reduce the incidence of sexual harassment and abuse in the workplace." These actions include, "clear leadership from the very top that these behaviors are unacceptable," establishing "multiple, clear, private channels to report abuse without fear of retribution" and "external, independent mechanisms to collect data on claims and publish them anonymously."
The signatories also demand "mandatory, regular training for all employees; and mandatory exit interviews for all women leaving Federal service."
While avenues for reporting sexual assault or harassment do exist, the letter calls them "weak" and "under enforced," and says they "can favor perpetrators."
The hashtag built on the refers to the #Metoo campaign, which was launched in October after actor Rose McGowan accused Hollywood mogul Harvey Weinstein of rape. Since then, numerous women have accused prominent figures of sexual misconduct, ranging from groping to rape.
The Pentagon and the Department of Homeland Security have responded to the letter, saying they will continue to combat sexual harassment.
"As Acting Secretary, I will not tolerate workplace harassment of any kind, and together with DHS leadership will continue to ensure any and all reports of intolerable behavior are addressed swiftly and in accordance with our laws and department policies. DHS employees are expected to treat everyone they encounter with respect and professionalism – including their co-workers," acting Homeland Security Secretary Elaine Duke told Time Magazine.
"There is NO room for sexual harassment within the Armed Forces and the Department of Defense," said the Pentagon spokesman, US Army Major Dave Eastburn. "Sexual harassment violates the responsibility of DoD military and civilian personnel to treat each other with dignity and respect. Not only that, it jeopardizes combat readiness and mission accomplishment, weakens trust within the ranks, and erodes unit cohesion. The DoD maintains a 'zero-tolerance policy' for sexual harassment and is firmly committed to eliminating it from our ranks."
A 2016 Pentagon report revealed around 14,900 sexual assaults in the US military, ranging from groping to rape. The majority of those who reported such incidents faced retaliation. A Human Rights Watch report said that those who reported sexual abuse were "labeled in a way that prevents them from getting jobs or receiving benefits."
Another 2016 report revealed a child sex abuse epidemic in the US military. Hundreds of children of US service members are abused each year, most of them being the children of enlisted service members, the report says.
You can share this story on social media: