15k sexual assaults were committed in US military in 2016 – Pentagon report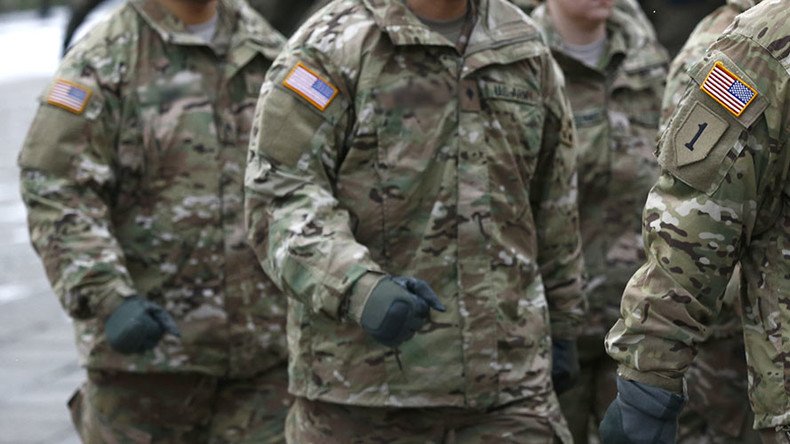 A new report from the Pentagon has revealed that there were around 14,900 sexual assaults in the US military last year, ranging from groping to rape. The majority of those who reported such incidents faced retaliation.
Although a total of 6,172 sexual assault reports were filed in fiscal 2016, that figure represents only a fraction of the actual number of incidents that took place, as many victims do not officially report the crimes.
To better understand the actual number of sexual assaults, the Pentagon combined the official reports with the results of an anonymous survey which it conducts every two years.
After compiling the two sets of data, the Defense Department found that there were around 14,900 incidents of sexual assault in the military last year, ranging from groping to rape.
The significant discrepancy between official reports and informal survey responses is largely due to fears of retaliation for reporting sexual assault.
According to the report, 58 percent of victims experienced reprisals or retaliation for reporting sexual assault.
"Today's report disappointingly shows a flat overall reporting rate and a retaliation rate against survivors that remains at an unacceptable six out of 10 for a third year in a row," Senator Kirsten Gillibrand said in a statement following the report's release.
Navy Rear Adm. Ann Burkhardt, director of the Pentagon's Sexual Assault Prevention and Response Office, acknowledged the issue of retaliation, saying it is a critical area which is still being addressed by the Defense Department, according to The Washington Post.
Progress isn't success
Despite the large number of sexual assaults that took place last year, that number is actually at its lowest since the military began surveying service members about a decade ago. To put last year's figure in perspective, there were 20,300 cases in 2014, and a whopping 34,000 in 2006.
Furthermore, even though the number of incidents went down in 2016, reporting of incidents went up from the year prior. In fact, the 6,172 reports filed last year represent a record high.
However, Elizabeth Van Winkle, performing the duties of assistant secretary of defense for readiness, said the numbers don't mean the issue is solved.
"The fight to end sexual assault, sexual harassment, and related misconduct in the military is far from over," she said at a press conference, as quoted by Reuters. "We do not confuse progress with success."
The report comes as the US military, particularly the Marines, is embroiled in a scandal which saw the nude photographs of service members being shared without their permission, in a saga known as 'Marines United.'
The Marines United investigation is focused on about 1,200 people, including 725 active-duty service members, an official told reporters last month.
You can share this story on social media: