Marines barred from posting nude photos of others without consent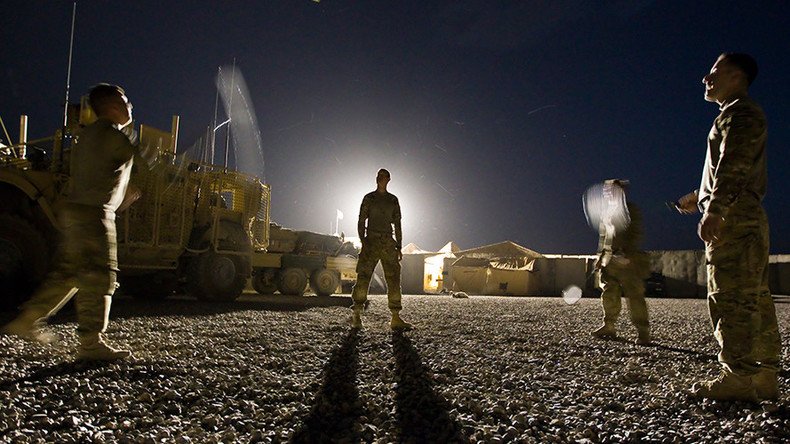 The US Navy has banned Navy and Marine Corps personnel from posting nude photos of others online without their consent.
The new regulation is a direct response to the nude photo sharing scandal which rocked the military last month. It emerged that male marines and sailors were posting naked pictures of their female colleagues on a Facebook page without permission.
A criminal investigation is underway into the Marine United Facebook group, which had, at its peak, 30,000 members. The inquiry is focusing on an estimated 500 members of the group who allegedly shared the images or directed slurs – including rape and death threats – at some of the women.
Acting Navy Secretary Sean Stackley issued the interim rule changes to all personnel Tuesday – these will be formally included in the next printing of the Navy's regulations.
The new statute, Article 1168, prohibits "the wrongful distribution or broadcasting of an intimate image."
It states that the online posting of an "intimate image" is considered "wrongful" if it is done without the consent of the person depicted – either for "personal gain" or to "humiliate, harm, harass, intimidate, threaten, or coerce the depicted person."
Lack of intent is not necessarily considered a viable defense as sharing images with a "reckless disregard" for the consequences is also an offense.
Those in violation of the regulation could be charged with failing to obey a lawful order, according to the Navy Times. In turn they could face up to two years in prison and a punitive discharge, according to Article 92 of the U.S. Manuals for Courts-Martial.
At least one expert says, however, that the new regulations would be difficult to prosecute in a court martial.
Former Navy JAG and now private defense attorney Brian Bouffard, told the Navy Times that the "reckless disregard" clause in particular would be difficult to prove.
Bouffard said: "If you don't know a person, how could you know that about them?" "Ultimately prosecuting these types of cases will probably require a witness to testify that they were either humiliated or harmed, etc., for the government to make an effective case."
The Navy's chief spokesperson, Rear Admiral Dawn Cutler, said in a statement that the new curb on distributing intimate images without permission "serves to underscore leadership's commitment to eliminating degrading behaviors that erode trust and weaken the Navy and Marine Corps Team."
The regulations follow new social media guidelines introduced by the Marine Corps last month which prohibit the posting of discriminatory content online.
You can share this story on social media: