Kentucky lawmaker commits suicide amid underage sex molestation allegations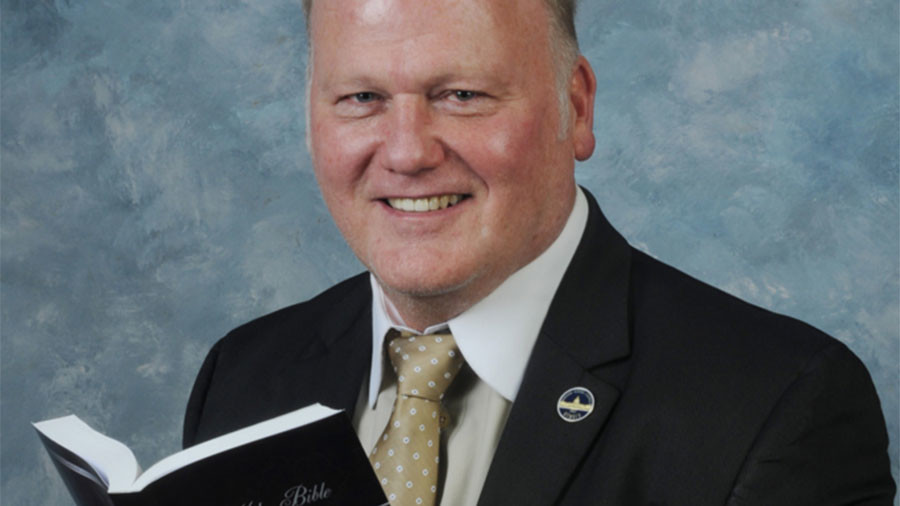 Kentucky State Rep. Dan Johnson killed himself Wednesday night, only hours after denying sexually assaulting a teenage girl in his basement.
Bullitt County Sheriff Donnie Tinnell confirmed that Johnson, a Republican, shot himself while on a bridge in Mount Washington, Kentucky, WDRB-TV reported.
The Kentucky Center for Investigative Reporting made public the allegations dating back to 2013. The alleged sexual assault victim had told police about the incident at the time, but they closed the case and declined to file charges after an investigation, according to the Associated Press.
At a news conference on Tuesday, Johnson called the accusation "totally false" and compared himself to Roy Moore, the failed Republican candidate for the US Senate in Alabama.
Johnson apparently posted and then removed a post on his Facebook page just before 5:00pm Wednesday, asking people to care for his wife, AP reported. He reportedly wrote that PTSD "is a sickness that will take my life, I cannot handle it any longer. It has won this life, BUT HEAVEN IS MY HOME."
Johnson was also a pastor at Heart of Fire church in Louisville and sponsored legislation promoting religious liberty and allowing the Bible to be taught in public schools, according to the AP.
Johnson's suicide comes amid a separate scandal involving four other Republicans in the Kentucky House of Representatives. Former House Speaker Jeff Hoover stepped down from his leadership post after admitting to secretly settling a sexual harassment claim with a staffer. That settlement involved three other Republicans who resigned thier committee chairmanships, according to AP.
I am very sad over the passing of Rep. Dan Johnson. Over the past few weeks in some of the darkest days of my life, he reached out to me, encouraged me, and prayed for me. Prayers for his wife, children, grandchildren and all affected by this sad event.

— Jeff Hoover (@KYHoover) December 14, 2017
"I am very sad over the passing of Rep. Dan Johnson. Over the past few weeks in some of the darkest days of my life, he reached out to me, encouraged me, and prayed for me," Hoover tweeted. "Prayers for his wife, children, grandchildren and all affected by this sad event."