Alabama senate GOP nominee Roy Moore rides in on horseback to vote (VIDEO)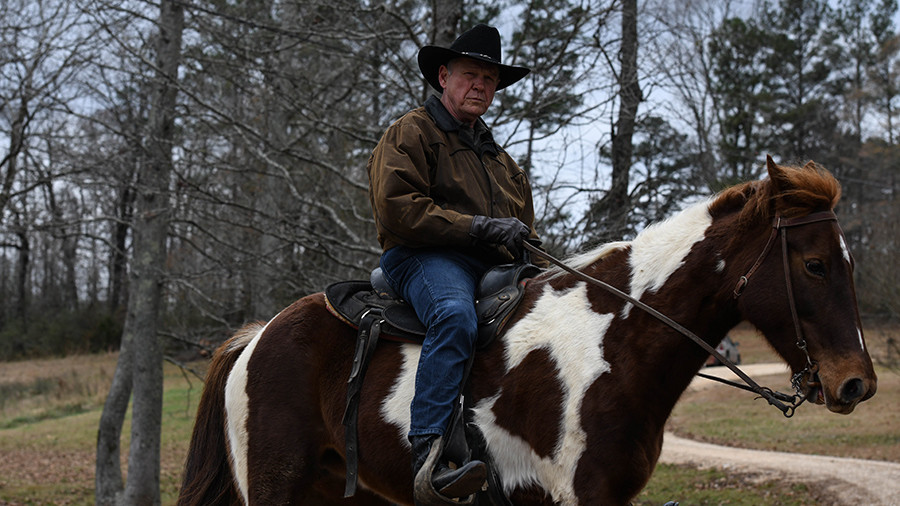 The Alabama Senate race became even more of a spectacle when GOP nominee Roy Moore arrived to the polling place on horseback. Riding in on his trusty steed "Sassy," Moore cast a vote for himself, hoping to defeat Democrat Doug Jones.
Dogged by allegations of sexual misconduct with minors from decades ago, the former Alabama Supreme Court judge recently earned the endorsement of President Trump.
Moore was opposed in the primaries by the GOP establishment led by Senate Majority Leader Mitch McConnell (R-Kentucky), but defeated their preferred candidate. The establishment then denounced him and withdrew funds and support in November, after a Washington Post report alleged he had sexually assaulted four women decades ago. However, after Trump's endorsement, some party members have begun to back the former Alabama Supreme Court judge again.
Moore's antics have continued to generate headlines. At a campaign rally, Moore sported a cowboy hat and waved a gun in the air. In just the past 24 hours, Moore was interviewed by a 12-year-old "Trump girl," and his wife insisted their family isn't anti-Semitic because "our lawyer's a Jew." Earlier in the day, Moore caused a stir by speaking a few words of Russian - an apparent faux pas in today's political climate.