'Time to destroy white Alabama': Tensions rise ahead of Senate election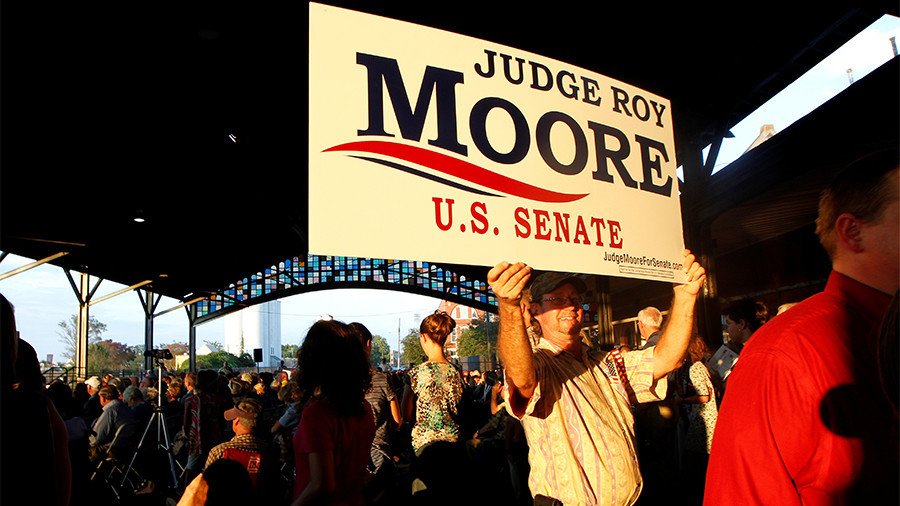 The hotly contested Alabama election for a US Senate seat just crossed from sexual harassment accusations into racial politics, as a prominent activist brought up the ghosts of the Civil War to threaten 'white Alabama' if the Republican candidate won.
"If white people elect Roy Moore in Alabama, no decent human being should ever spend another dime in that state, unless it is with a black owned business, or the Birmingham Civil Rights Museum. If Moore wins, it's time to destroy white Alabama like we should have 150 years ago," Tim Wise, a self-described anti-racist activist and educator, wrote on Twitter.
Wise's tweet attracted the attention of conservative columnist and Trump supporter Ann Coulter, who described it as "The modern Democratic Party."
Reactions to Coulter's tweet have varied from Democrats who claimed Wise does not speak for them, to conservatives suggesting reporting him to the Department of Justice for race-based voter intimidation.
Until now, the hotly contested Senate race has revolved around accusations that Moore, a former Alabama Supreme Court judge, had sexually assaulted a teenage girl four decades ago. Moore rejected all accusations and called them a political hit job, since they were first reported by the Washington Post, which endorsed his Democratic opponent Doug Jones.
The scandal has caused Jones to surge in the polls, but more recent surveys show Moore pulling ahead again while numerous Democrats in Congress face accusations of improper sexual conduct.
Though the entire Republican leadership has distanced itself from Moore, President Donald Trump has not. Trump had joined the GOP establishment in backing Luther Strange in the primary, only to see Strange lose to Moore, who was backed by his former adviser Steve Bannon.
Wise also had some words for Trump, saying that "there is no hope for this racist ignorant bigot. He and his fans are irredeemable, and must simply be politically crushed. No reaching out. Just destruction."
Union troops had occupied Alabama in the aftermath of the 1861-65 American civil war, which began when eleven Southern states seceded over the hotly contested issue of slavery. During the occupation, freed black slaves were given the right to vote while the franchise was denied to whites who supported the Confederacy. The occupation ended in 1877.
You can share this story on social media: