Trump's support for Roy Moore, Senate candidate accused of sexual misconduct, slammed by Republicans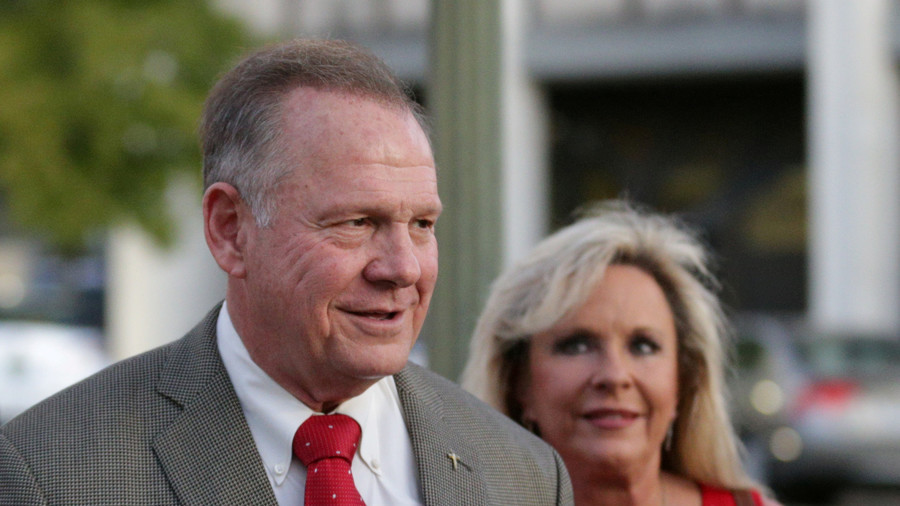 Donald Trump launched a scathing attack on Roy Moore's opponent in the race to fill the Alabama Senate seat left vacant by Jeff Sessions, seemingly reiterating his support for Moore, who has been accused of sexual misconduct.
The US President took to his favored platform, Twitter, to lambast Jones, saying "Jones would be a disaster!" if elected to office. His opponent in the race has been embroiled in scandal following accusations in the Washington Post that he initiated a sexual encounter with a 14 year-old girl in 1979. Moore was 32 at the time.
The Post further reported that three other women, then aged between 16 and 18, now also allege that Moore, described as a 'firebrand judge', pursued them when he was in his early thirties.
Moore has lost nearly all support within the party, but Trump appears to be sticking by his man, despite campaigning for his opponent, incumbent Senator "Big Luther" Strange, in the runoff Republican primary.
Multiple high-level Republicans have called on Moore to drop out of the race but he, so far, hasn't heeded their advice. Senate Majority Leader Mitch McConnell (R-Kentucky) told reporters that Moore should be expelled from the Senate even if he wins the upcoming December 12 special election. Other Senators took to Sunday TV programmes to criticise their president's apparent support for Moore.
Speaking to CNN's State of the Union on Sunday, Sen. Lindsey Graham (R-S.C.), said "that's a political decision by the president and he's definitely trying to throw a lifeline to Roy Moore." "From a Republican point of view, I don't know what winning looks like with Roy Moore," he added.
Meanwhile on NBC's Meet the Press, fellow Republican Senator Rob Portman (R-Ohio), said that the best thing for the country would be if Moore dropped out. "I think that'd be better for the country and, you know, the election's in a few weeks here, or in a couple weeks maybe, and, you know, there is a possibility for folks to do write-in candidates, so we'll see but, no, I think it'd be best if he stepped aside," he said.