'Hello, how are you?' Roy Moore's 'fluent Russian' causes a stir (VIDEO)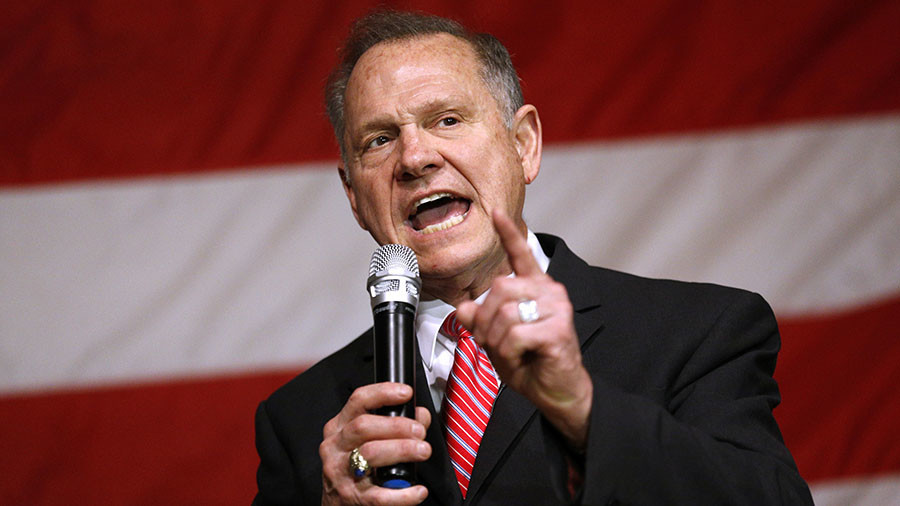 Alabama Republican Senate nominee Roy Moore raised eyebrows when he revealed his basic command of the Russian language. A video that has been gaining momentum online features Moore saying the Russian equivalent of 'how are you.'
During an interview with a Guardian reporter, Moore was told that the former US president Ronald Reagan said once that Russia was the "focus of evil in the modern world." The outspoken Republican Senate candidate was compelled to reply: "You could say that very well about America, couldn't you? We promote a lot of bad things, you know?"
Asked to provide an example, Moore unhesitatingly stated: "Same-sex marriage." To the remark "that's the very argument that Vladimir Putin makes" [about same-sex marriage], Moore told the journalist: "Well, then maybe Putin is right. Maybe he's more akin to me than I know."
Asked what he would say to Putin if he met him, Moore said, laughing, "Hello, how are you today?" in Russian, sparking a media frenzy.
This was enough for some to start praising Moore's "fluent" language skills.
Others were less focused on Moore's language skills as his sexual mores.
Last month the Washington Post published a report detailing the accounts of four women who accused the former Supreme Court Judge of sexual assault. All of the women said they were between the ages of 14 and 18 when Moore allegedly assaulted them. Moore has denied the allegations, which he called "the very definition of fake news."
"These allegations are completely false and are a desperate political attack by the National Democrat Party and the Washington Post on this campaign," Moore said, according to The Hill.