84yo Korean War vet who sleeps with gun under pillow kills home intruder 'with single shot'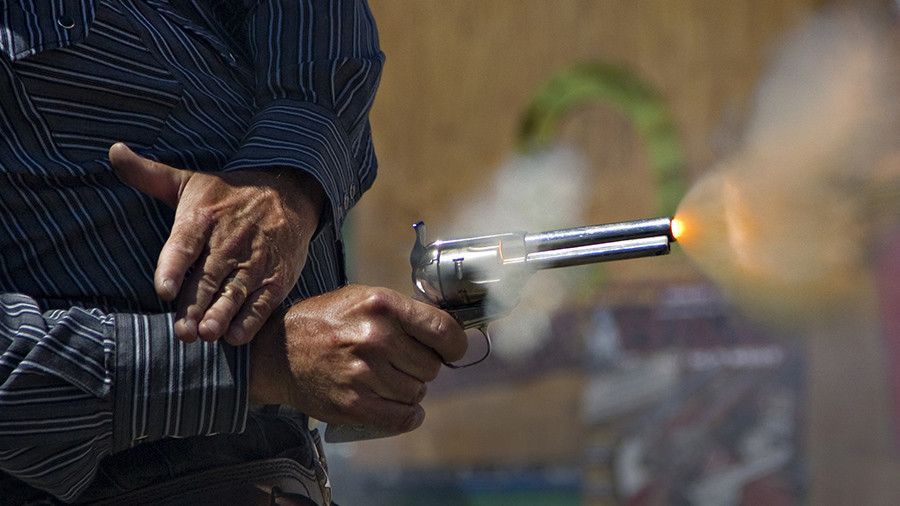 An 84-year-old Pennsylvania man turned out to be a challenge for burglars after he fought two intruders who broke into his house. The Korean War veteran, who sleeps with a loaded gun under his pillow, killed one of the attackers with a single shot.
Don Lutz, who lives in Ellport borough some 50 km from Pittsburgh, was awakened by the sound of glass shattering early Friday and saw two men breaking into his house, local media reported citing police. The 84-year-old man (some media report that he is actually 85) got out of bed, and was confronted by one of the intruders.
"I was in bed sleeping, they woke me up," Lutz later told KDKA TV, a CBS-affiliate. "Woken up to them busting in on my front door, and I went out in the hallway in the dark, and I met this one guy, and he went to grab me and that's when I shot him."
The Korean War veteran apparently has a long habit of sleeping with a loaded gun under his pillow. "What's the point of having a gun if it's not loaded?" he told Pittsburgh Post-Gazette.
Lutz said he fired only one bullet, which proved fatal for the attacker who later died on the kitchen floor. The elderly man, who happened to be former champion weight-lifter, then engaged in a fight with the second intruder, who managed to escape. Both attackers were half his age, the man said.
Lutz only regrets that he didn't kill the second burglar. "Oh yeah, I would have shot him. They dropped the gun out of my hands; it was lying on the floor. I would have shot him, too," he said. Luiz added that he is just "a little sore from scuffling" with the intruders but he wasn't scared at all. "I had my gun. I'm an expert with guns. You do what you have to do."
Police are still investigating the incident but so far they believe Lutz's actions were "justified," Lt. David Kingston from local police said.