Police officer & suspect killed in Alamogordo, New Mexico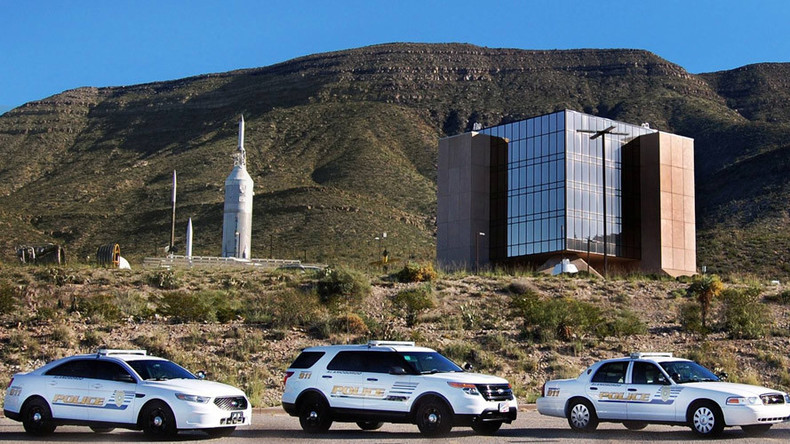 A domestic dispute call turned deadly for a suspect and a police officer in Alamogordo, New Mexico. Another officer was reportedly injured. New Mexico Governor Susana Martinez has called for an end to violence against police.
One officer was confirmed dead and another injured after a Friday morning shooting at the White Sands Trailer Park, according to KOB-TV.
The suspect has also died of his injuries, KRQE reported citing the man's family. The suspect was involved in a domestic dispute, and "gunfire was exchanged" when the police arrived.
Alamogordo Police Chief Daron Syling identified the deceased officer as Clint Corvinas, 33 and the deceased suspect as Joseph Moreno, 38.
Corvinas and his partner had been on foot patrol when they "made contact" with Moreno, which resulted in a foot chase, Syling told reporters Friday afternoon. During the pursuit, Corvinas was struck by multiple bullets, and died of his wounds at the hospital later in the day. Moreno died on the scene, after the other officer – who was not identified – opened fire. Moreno had a "lengthy criminal history" and three outstanding arrest warrants, according to the police.
This is the second police officer death in New Mexico in less than a month. Officer Jose Chavez, 33, was shot and killed on August 12 when he pulled over a vehicle near the village of Hatch, north of Las Cruces. Three suspects were arrested later in the day, after carjacking another vehicle and shooting its owner.
"I am again so very saddened to see that yet another courageous law enforcement officer has been killed in the line of duty," Governor Martinez said in a statement. "I ask all New Mexicans to keep this brave officer's family and friends in their thoughts and prayers. The violence against our police officers has to end, and we must do everything we can to stand up for those who put their lives on the line every single day to protect us."
Alamogordo is a city of some 32,000 inhabitants in southern New Mexico, near the US Army's White Sands Missile Range. It is best-known for the first atomic bomb test, conducted in May 1945 at Trinity test site.