Sputnik's US partner registers as foreign agent as FARA crackdown continues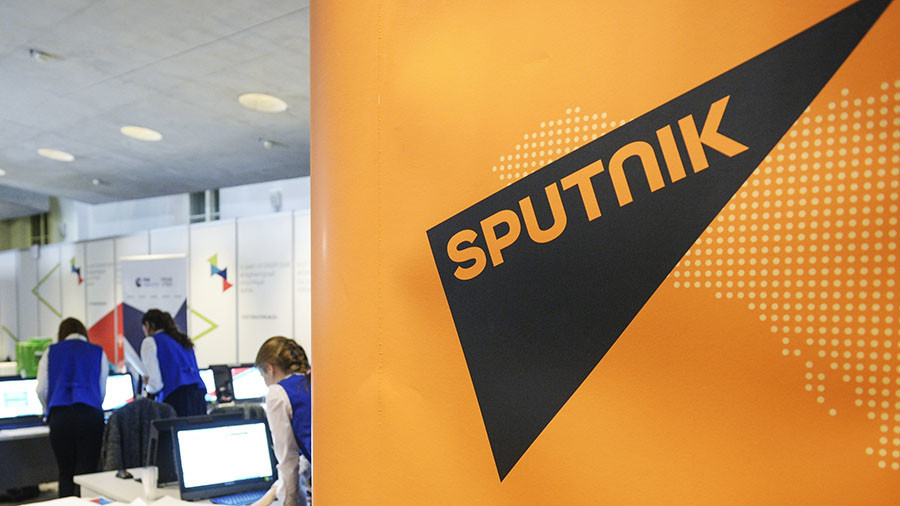 Days after RT America was forced to register as a foreign agent, Sputnik Radio's partner in the US, Reston Translator, has been registered as such by the US Justice Department. In their rush to report on this, some US mainstream media overshot the facts.
Announcing that Reston Translator, one of Sputnik's numerous partner companies, was registered as a foreign agent as of November 15, Sputnik stressed that unlike RT's American division, the outlet itself was not requested by the US authorities to file for registration.
Some mainstream US media outlets like The Hill and The Daily Beast, in their rush to report the news of another "Russian propaganda" branch being called to account, that they neglected to double-check the name of the company in question. As a result, the Daily beast ran the headline, "Russian-Owned Sputnik Registers as Foreign Agent After Taking Over D.C Bluegrass Station." In the rush to break the news, it didn't wait for Sputnik's confirmation or reach out to get it.
The clickable, but somewhat misleading headline was later modified to "Sputnik's US Broadcaster Registers as Foreign Agent After Russians Take Over Bluegrass Station," only after Sputnik had contacted The Daily Beast and pointed to the mistake.
The US outlet's article still suggests that it was effectively Sputnik which had to file for registration under FARA [Foreign Agents Registration Act], referring to its alleged "takeover" of a Washington DC radio station that used to air bluegrass music.
In February, Sputnik indeed announced the start of its broadcasts on the FM bandwidth, but its partnership with the broadcasting company is far from a "takeover," but a simple business arrangement which sees Sputnik leasing airtime from Reston Translator, LLC, Sputnik clarified on Friday.
RT America filed for registration under FARA earlier this week, faced with an ultimatum and possible legal repercussions from the US Department of Justice in case it fails to comply by November 13. RT and Sputnik's Editor-in-Chief Margarita Simonyan denounced Washington's move as "discriminative" and "running counter to the principles of democracy and the freedom of speech."
The demand for RT to register under FARA, adopted in 1938 to counter Nazi propaganda, came in September, when the US Department of Justice sent a letter to the company that supplies all services to RT America, including TV production and operations, to register as a foreign agent. The Russian broadcaster was thrust into the forefront of an investigation into the alleged Russian meddling in the US elections in the declassified report by the Office of the Director of National Intelligence (ODNI) in January, which claimed "moderate" to "high" confidence but little in the way of evidence.
Only a handful of media organizations are currently registered as foreign agents aside from RT, as media outlets are usually exempt from the law. In response to the US crackdown on the Russian media, the Russian Parliament adopted a mirror law, ordering all foreign media to register as foreign agents.
This month Twitter, Facebook and Google were grilled by the Senate Intelligence Committee over Russia's alleged interference in the US elections. Ahead of the hearing, Twitter banned all RT and Sputnik advertising on the platform under pressure from Washington with Facebook CEO Mark Zuckerberg chiming in and saying that Facebook will allocate additional resources to fight fake news and propaganda.