Facebook claims future profits to decline fighting fake news & Russian 'propagandists'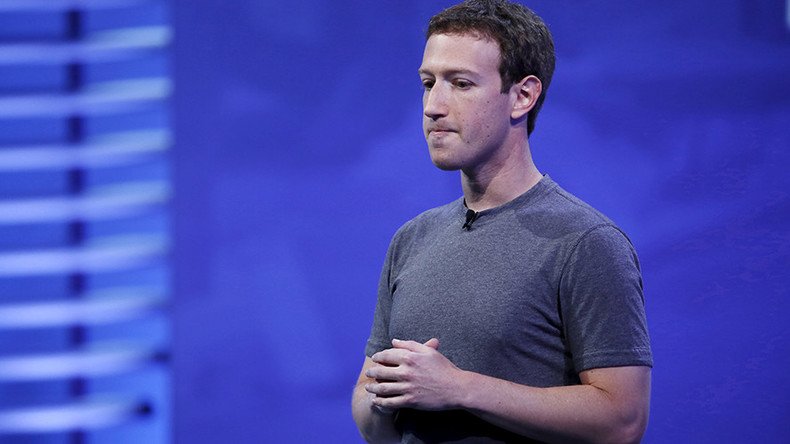 An almost life-and-death struggle with unwanted content, including fake news and hate speech, may seriously hurt Facebooks' profit margins, according to the company's founder and CEO Mark Zuckerberg.
"We're serious about preventing abuse on our platforms. We're investing so much in security that it will impact our profitability. Protecting our community is more important than maximizing our profits," Zuckerberg told journalists after the company reported third-quarter earnings.
In the third quarter of the current year, the company earned $10.1 billion, 49 percent more compared to the same period a year ago. Facebook also booked $4.7 billion in profit, a 79 percent increase.
At the same time, the company expects higher security costs together with investment in original video content to increase operating expenses by up to 60 percent in 2018, according to CFO David Wehner. Meanwhile, sales are projected to grow 30 percent to $51 billion according to a Thomson Reuters survey.
The Facebook stock price increased on better-than-expected third quarter results. It dropped below Wednesday's close after the company disclosed plans on potential spending.
The world's number one social network along with Twitter and Google is under pressure from US politicians over its role in the last presidential election. Executives from the companies have been explaining to Congress how alleged Russian propaganda used their platforms to influence American voter behavior.
"Russians tried to use our tools to sow mistrust. We build these tools to help people connect and bring us closer together. And they used them to try to undermine our values. What they did is wrong, and we're not going to stand for it," Zuckerberg said.
Earlier this week, Facebook had been heavily criticized by US lawmakers for not being fast enough to delete fake news and divisive ads allegedly posted by Russian propagandists. Senator Al Franken of Minnesota condemned the social network for its inability to spot political adverts, that he claims were paid for in Russian currency.
You can share this story on social media: