RT files for registration as 'foreign agent' in US facing ultimatum from Washington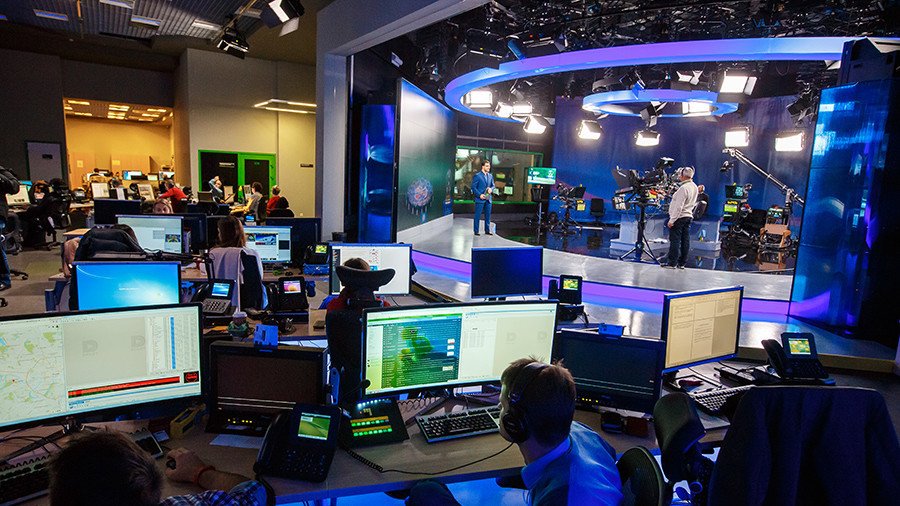 RT has filed for registration as a 'foreign agent' in the US, as November 13 is the deadline, Editor-in-Chief Margarita Simonyan has announced. The broadcaster has been threatened with legal action should it refuse to comply.
"Between legal action and registration [as a foreign agent], we have chosen the latter," Simonyan said in a Twitter post on Monday. The channel thus complies with the demands put forward by the US Department of Justice.
Reacting further on the dubious victory by Washington, Simonyan said she "congratulates the US [on its] freedom of speech and all those who still believe in it."
Между уголовным делом и регистрацией мы выбрали последнее. С чем и поздравляем американскую свободу слова и всех, кто в неё всё ещё верит.

— Маргарита Симоньян (@M_Simonyan) 13 ноября 2017 г.
In September, the Justice Department demanded that a company supplying services to RT America on US soil should register under the Foreign Agents Registration Act (FARA). The 1938 legislation was adopted to counter Nazi Germany. Washington threatened to freeze the company's assets if it failed to comply.
Earlier, Simonyan said that the broadcaster would go to court to prove that Washington's demands violate US law. "This demand is discriminative, it runs counter to the principles of democracy and the freedom of speech," she said on November 9.
Russian President Vladimir Putin also recently denounced the US pressure against Russian media. "An attack on our media in the US is an attack on the freedom of speech beyond all doubt," he said, adding that Russia would come up with a "tit-for-tat" response for such US measures.
Earlier on Monday, the Russian State Duma's deputy speaker, Pyotr Tolstoy, said that the lower house of the Russian parliament could amend the laws regulating foreign agent status for media outlets as early as on Wednesday. The amendments could enable any media outlet receiving funding from a foreign government or government-affiliated structure that actively works in Russia and interfering in its electoral process, to be recognized as a foreign agent.
Lawmakers started work on the amendments as a response to Washington's pressure tactics on Russian media. The Russian Foreign Ministry also warned the US that any aggressive moves targeting Russian media in America would draw a reciprocal response.
Foreign Ministry spokeswoman, Maria Zakharova emphasized that the US action was an attempt to eradicate an "alternative point of view in the media field." Some 400 entities and individuals are currently registered as "foreign agents" under the 1938 US law. However, until now, this list contained only a handful of media outlets operating in the US, including, the US branch of the South Korean state-funded Korean Broadcasting System (KBS America) and the Japanese NHK public broadcaster.
The US measures targeting RT have drawn criticism not only in Russia, but also at home. Ajamu Baraka, the vice presidential candidate for the Green Party in the 2016 US presidential election, slammed the move as "outrageous" and said it should be opposed by all those supporting the principle of freedom of information.
Baraka, a renowned black rights activist, also accused the US Democrats of being behind the campaign against Russia, and RT in particular, by saying they are engaged in a "new McCarthyism." He added that US mainstream media, including CNN, should also openly reveal their agendas and "register as agents of capitalism."
You can share this story on social media: